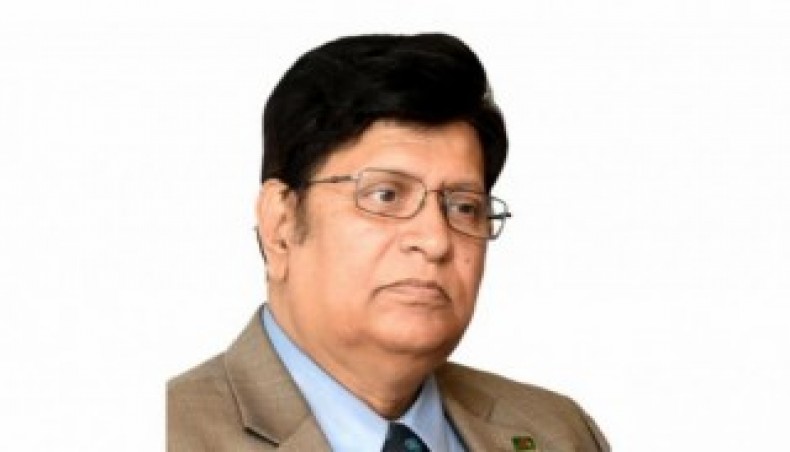 Bangladesh has requested the United States to provide 40 lakh doses of Oxford-AstraZeneca Covid-19 vaccine on an urgent basis, foreign minister AK Abdul Momen said on Thursday.
He said this after a meeting with the US ambassador Earl Miller at the foreign ministry in Dhaka.
'We have requested the US in a letter seeking four million doses of vaccine immediately to address the shortage here,' he said, adding that the government also informed the US authorities that Bangladesh might need to source 10-20 million doses of vaccine as a part of the huge requirement here.
The Bangladesh side was in touch with the White House senior director for South Asia Sumona Guha for facilitating a quick supply of the vaccine, said Momen.
The minister said the US government needed approval from their Food and Drug Administration to export the vaccine, which is a time-consuming process.
Expressing his concern about the Indian variant of Covid-19, the minister said getting the vaccine 'is a priority for us' to keep people safe.
He urged the Bangladeshi diaspora in the US to engage the authorities in their respective area to facilitate the supply of the vaccine to Bangladesh.
The minister also requested ambassador Miller for easing the visa processes for the Bangladesh students studying in different US educational institutions.
Regarding the supply of the vaccine, Miller informed the minister that the US government was working on the request made by Bangladesh.
Following the meeting, Earl Miller did not divulge to journalists about what transpired between him and the minister but he described it as a 'good meeting'.
Beginning on February 7, the country has so far inoculated 89.25 lakh people, including 58.19 lakh with the first dose and 31.06 lakh with both doses, during the mass vaccination drive.
The country now has a shortage of about 14.85 lakh doses to ensure the second dose administration to people who have already taken the first dose.
Bangladesh secured 1.02 crore doses of the Oxford-AstraZeneca vaccine, 70 lakh from Serum Institute of India and 32 lakh from the Indian government as a gift.
Want stories like this in your inbox?
Sign up to exclusive daily email
More Stories from Foreign affairs