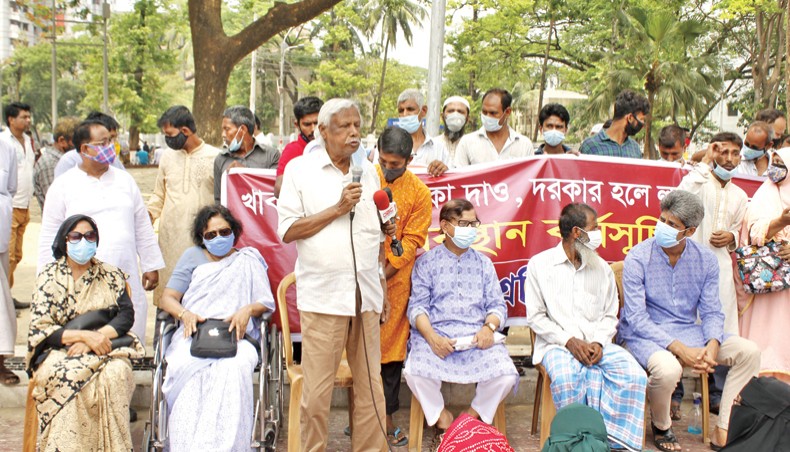 Nagarik Oikya convener Mahmudur Rahman Manna on Wednesday said that Awami League had become an anti-people political party now and it did not serve the interest of the people.
The Awami League activists did not give relief to the poor people and they stole relief goods, Manna said at a sit-in programme at the Central Shaheed Minar premises organised by Rickshaw Sramik Oikya.
Manna called on police to stop their repression on the rickshaw pullers in the Dhaka City in the name of implementing Covid restrictions.
He called on the government to give food and cash aid to the rickshaw pullers so that they could run their families during the restrictions imposed for reducing coronavirus infections.
At the programme, Gonoshasthaya Kendra founding trustee Zafrullah Chowdhury said that government had allotted a very few amount of cash money and relief so far for the poor people during the corona regime.
But most of the relief did not reach the hands of the poor and distressed people, he said. He called on the poor to unite and wage movement to realise their demands.
Ganosamhati Andolan chief coordinator Zonayed Saki said that the government should give food and cash aid to the rickshaw pullers as they could not pull during the restrictions.
Political scientist Dilara Chowdhury, Rickshaw Sramik Oikya president Abdur Rashid and general secretary Zainal Abedin also spoke at the programme.
Want stories like this in your inbox?
Sign up to exclusive daily email
More Stories from Foreign affairs