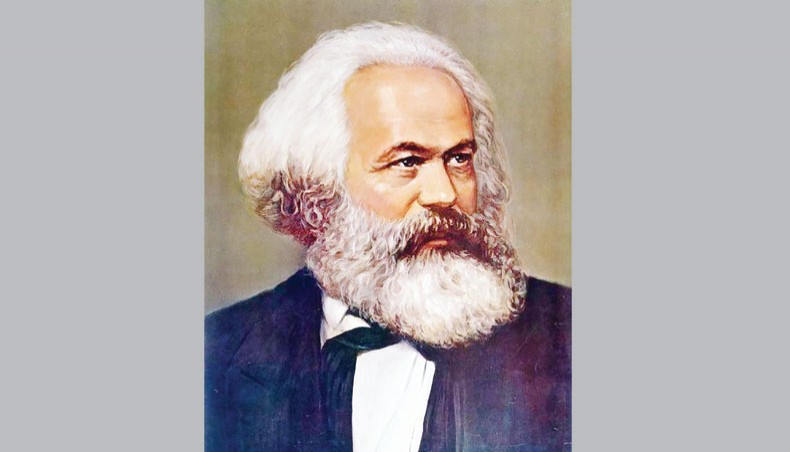 Today is the 203rd anniversary of birth of Karl Heinrich Marx, a German philosopher who developed the socio-political theory of communism.
Karl Marx was born in Trier of Prussia in 1818 and died on March 14, 1883 in London.
He was author of various titles, notably The Economic and Philosophical Manuscripts (1844), The Communist Manifesto (1848) and The Capital (1867–1894).
Many of the books were co-written with his friend, the fellow German revolutionary Friedrich Engels.
His contribution to dialectical materialism significantly changed the concept of philosophy.
Marx's theories on society, economics, religion and politics, which are collectively known as Marxism, hold that all societal progresses will be through the dialectics of class struggle.
He initiated the study of history through his historical materialism theory.
He suggested 'dictatorship of the proletariat' and was heavily critical of capitalism, which he called the 'dictatorship of the bourgeoisies.'
Bangladesh Pragati Lekhkak Sangha will hold a virtual discussion meeting on Wednesday at 7:00pm to mark the day which will be telecast in Ekota Television directly in its Facebook page, a press release of Sangha said.
Writer Jatin Sarker, Communist Party of Bangladesh presidium member Haider Akbar Khan Rano, central leader Manoj Das and others will take part at the discussion.
Want stories like this in your inbox?
Sign up to exclusive daily email
More Stories from Politics