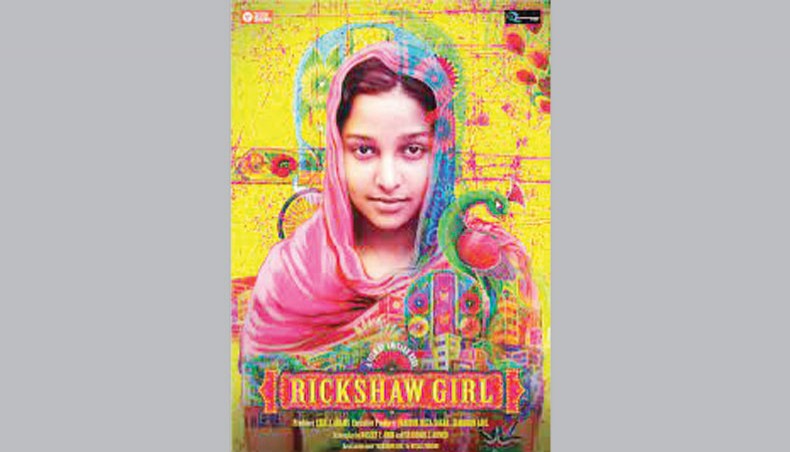 Acclaimed filmmaker Amitabh Reza-directed upcoming film Rickshaw Girl is going to participate in the Durban International Film Festival, which will be held in South Africa from July 22 to August 1, 2021.
Amitabh Reza himself confirmed the matter to New Age.
'I was informed about Rickshaw Girl's participation in the upcoming Durban International Film Festival by the film's producer on Tuesday morning. I feel honoured to be invited to the festival,' said Amitabh Reza.
'We want to send the film to different prestigious film festivals around the world before releasing it in local cinemas,' Amitabh added.
Rickshaw Girl revolves around Naima, a painter of traditional motifs, and her struggles. It is based on Mitali Perkins' 2007 best-selling novel Rickshaw Girl, which was chosen by New York Public Library as one of the 100 best children's books of the past 100 years.
Bangladesh-born American writer Sharbari Z Ahmed, who has earned plaudits as a screenwriter working for ABC's TV show 'Quantico,' has written the screenplay for the film.
Besides Novera Rahman, the film also stars Champa, Momena Chowdhury, Naresh Bhuiyan, Nasiruddin Khan, Allen Shuvro, Rupkatha, Ashok Bepari and others.
Rickshaw Girl has been shot in Pabna, Gazipur and other areas.
Want stories like this in your inbox?
Sign up to exclusive daily email