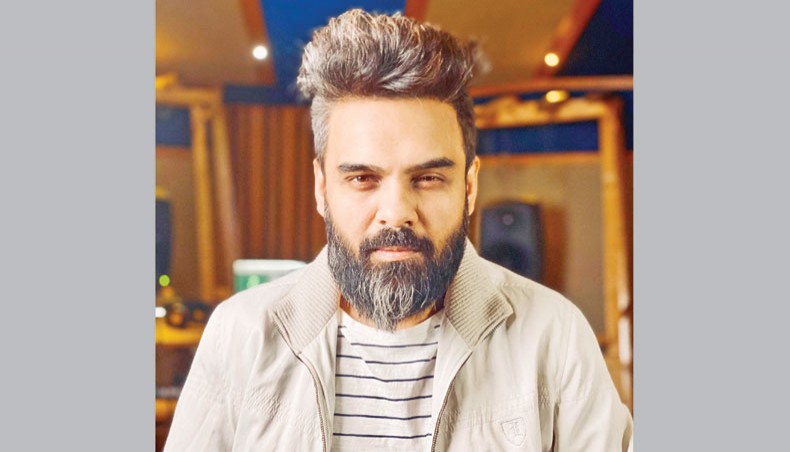 Popular singer and music composer Habib Wahid said that there should be a change in the pattern of music videos as the viewers get bored by watching story-based productions, which has become a norm.
'Most of the music videos of our country are based on a linear narrative, which has become the norm. As a consequence, viewers get bored watching those. We should change the pattern of videos by including dance performances, performing art, video art and other artistic expressions instead of telling a straightforward story,' Habib Wahid told New Age.
'Many teleplay makers are also making videos based on footage collected from their productions without giving much thought to the songs. They do not spend extra money for collecting footage. If the music video makers want to make narrative videos, they will have to spend on shooting and good ideas. If the country's musicians and video makers pluck up the courage to break this trend, they will be able to attract more viewers,' Habib added.
The singer recently launched a duet audio song titled 'Bondhure' on his YouTube channel named Habib Wahid on May 1. Ali Baker Zico penned the song and Habib tuned and composed it. Habib Wahid and Nancy lent their voices to the song. It has been viewed more than 324,155 times till writing of this report.
'I made the solo version of the song in 2020. I thought that it would sound better as a duet song. I could not record the duet song last year due to the coronavirus situation. I have also released my song Didha in both the formats — duet and solo. As Nancy is living outside the capital, we could not match our time initially. Finally, we completed the song,' said Habib.
Asked about the impact of the country's music industry due to coronavirus, he replied, 'Nowadays singers are releasing single tracks or music videos instead of albums. Songs by professional singers have been decreasing gradually as the industry is facing economic downturn. It is difficult to earn money depending only on YouTube views.'
'There are many established music streaming platforms like Spotify, Ganna.com and others. The listeners are hearing songs through those platforms. However, the music streaming platforms are still new in our country. Most of the viewers watch music videos only on YouTube. If subscribers of streaming platforms rise in our country, the industry will bounce back,' Habib added. He does not go outside until it is an extreme emergency.
'The Covid situation in India has been worsening. So we have to remain careful. I have been spending my days working in my studio at home. I do not venture outside unless it is an emergency,' said Habib.
'Those who do not need to go outside for work should stay at home and the people who have to go outside in search of livelihoods should follow Covid health care guidelines. I urge all to follow the directives issued by the government to curb the spread of coronavirus,' Habib ended.
Want stories like this in your inbox?
Sign up to exclusive daily email