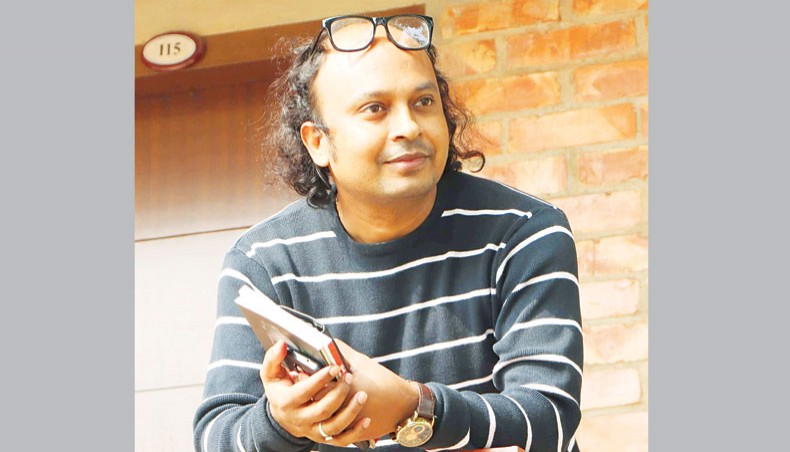 Poet and essayist Faruq Sumon's collection of essays entitled Shamsur Rahmaner Kabyaswar is now available at different bookshops and online platforms.
Shamsur Rahmaner Kabyaswar contains 11 essays. It was published by Puthinilay Prokashoni on March 26. Razib Dutta is the cover artist of the book.
'Shamsur Rahmaner Kabyaswar contains 11 essays on the late renowned poet Shamsur Rahman. Besides, the collection of essays contains two interviews,' Faruq Sumon told New Age,
'Though Shamsur Rahman contributed to different branches of Bangla literature, he achieved fame mainly penning poems. He established the foundation based on which many successors took Bangla poem writing forward. I have tried to analyse and discuss some issues about the renowned poet in my collection of essays,' added Sumon, who has penned books namely Achanchal Joler Bhitar Nirakar Bose, Anguler Dogay Surjaday, Bichanchal Brishtibihar, Shilper Karotali and others.
Readers can buy Shamsur Rahmaner Kabyaswar at bookshops namely Batighar, Pathak Samabesh, Kabita Cafe and others. It can also be purchased on online platforms namely rokomari.com and boibazar.com. Besides, readers can order the book on the Facebook page and website of Puthiniloy.
Want stories like this in your inbox?
Sign up to exclusive daily email
More Stories from Literature