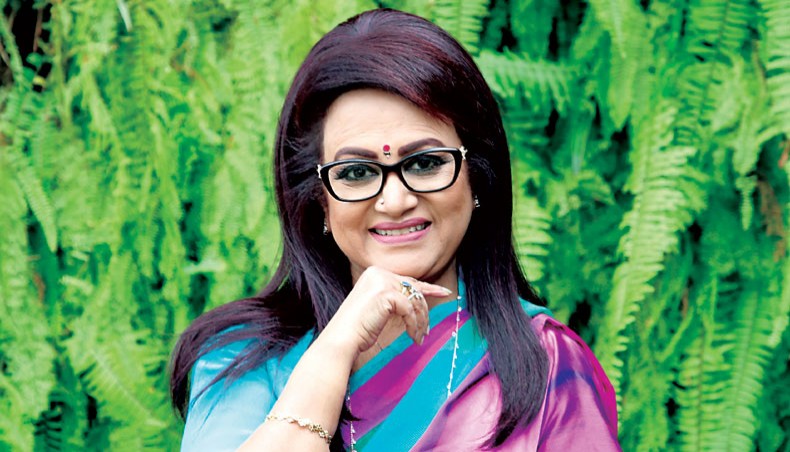 Renowned actress Farida Aktar Babita said she gained global fame after acting in Satyajit Ray-directed 1973 film Ashani Sanket. Babita's performance was central to the film. Ashani Sanket won the Golden Bear in the same year at Berlin International Film Festival.
The actress shared her memories of the late renowned Oscar-winning Indian filmmaker Satyajit Ray with New Age on the maestro's birth centenary, which was celebrated on Sunday.
'I have so many memories of Satyajit Ray. I used to call him Manik Da. I can spend hours speaking about him. I won global fame after acting in Ashani Sanket under his direction,' said Babita, who in Ashani Sanket appeared in the lead role of Ananga, the demure wife of the village doctor Gangacharan, played by long-time Ray favourite Soumitra Chatterjee.
'After the film was released, film pundits across the globe came to know of the Bangladeshi girl named Babita. I travelled around the world following the success of the film. It went to receive Golden Bear at the Berlin International Film Festival in 1973. After that, I got the chance to participate in various prestigious film festivals in the world,' she added.
'When I met Manik Da, I was only 16. I learned a lot from him. I kept in touch with him. Whenever I visited India, I took hilsa fish for him. I always met Manik Da and his wife and also often visited the shooting spots he was working on,' she recalled.
Babita lamented the fact that she unable speak with Ray when she visited him at a hospital during his final days.
'I visited India to meet him when I heard that he had fallen ill. I was heartbroken when I saw him at the hospital. He was unable to talk to anyone,' she said.
Babita also shared that when Satyajit Roy received the Oscar, a clip of the film Ashani Sanket were screened at the venue.
'It made me feel proud because when the clip was played, film pundits at the venue saw me acting in Ashani Sanket. It meant a lot to me,' she ended.
Want stories like this in your inbox?
Sign up to exclusive daily email