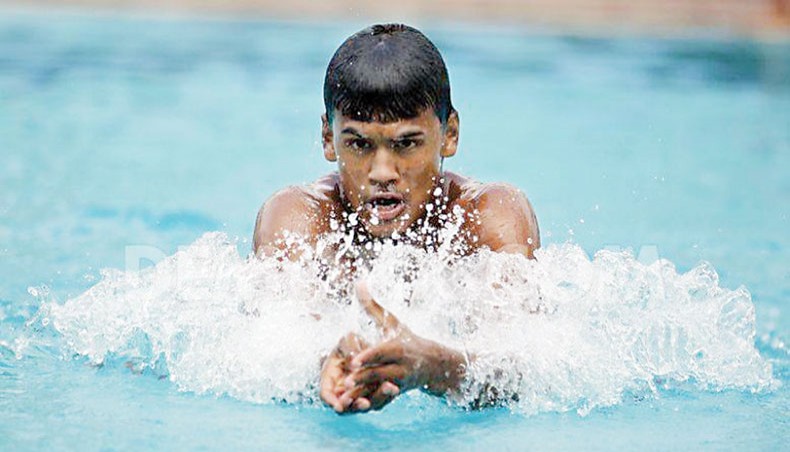 Swimmer Ariful Islam confirmed his wildcard berth in this year's Tokyo Olympics scheduled to be held from July 23 to August 8, said Bangladesh Swimming Federation general secretary MB Saif on Sunday.
The 22-year old Navy swimmer Ariful's confirmation for the Olympics comes just four days after England-born Bangladeshi female swimmer Junaina Ahmed confirmed her representation for Bangladesh in the world's biggest sporting extravaganza.
'We confirmed Ariful's name from federation, just an hour ago. We sent his name to National Olympics Committee today [Sunday]… Now BOA will inform it to FINA and IOC,' Saif told New Age.
Saif informed that Ariful, who is in Rouen, France since 2018 in an Olympic solidarity scholarship programme, has been selected for the 50metre freestyle event.
With the selection, Bangladesh's the two wildcard spots for Olympics was filled up by Arif and the 18-year-old Navy swimmer Junaina, meaning Army's Jewel Ahmed's chance was gone.
Earlier in the last week, the world swimming governing body FINA sent three Bangladeshi swimmers' names — Junaina, Arif and Jewel — to International Olympic Committee to avail two wildcard spots.
The IOC later forwarded it to Bangladesh Olympic Committee, who asked Bangladesh Swimming Federation to select two names from the three.
Arif and Junaina were initially selected by FINA to avail wildcard chances after their participation in 2019 World Championship in Korea when Ariful competed in the men's 50metre freestyle, Junaina in the women's 50m freestyle, 50m butterfly, 100m butterfly and 200m butterfly.
Arif was ecstatic after hearing the news and vowed to give his best in Tokyo.
'It is of course a great news…It is not possible to secure a medal in Olympics [Tokyo] but I will try to do my best timing. If I can do it, I will get a direct chance in the next Olympics and other international swimming competitions up to 2024,' Ariful told New Age from France.
Want stories like this in your inbox?
Sign up to exclusive daily email
More Stories from Miscellany