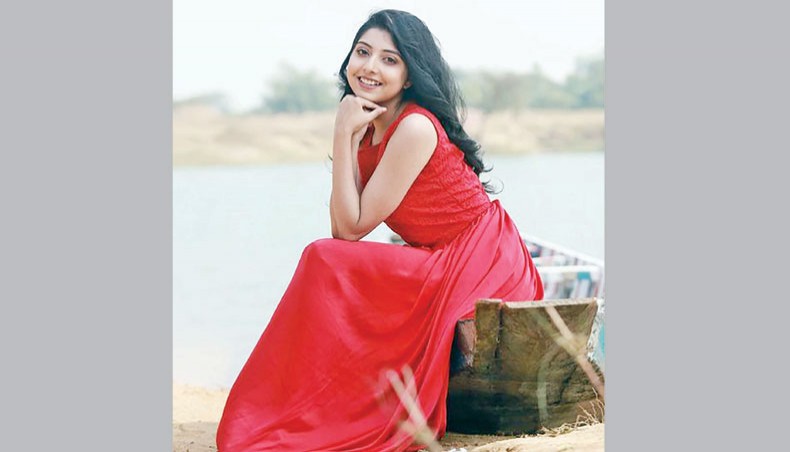 Popular singer Sabrina Porshi said she works on a new song for at least three months before releasing it to ensure that the song meets the expectations of music lovers.
'I do not work on different projects at the same time because I do not want to get distracted. I usually work on a new song for at least three months. I do not release it until I am satisfied with its quality. Music lovers expect a lot from me and I am determined to meet their expectations,' Sabrina Porshi told New Age.
'I released a song, titled Antare achho tumi amar, in February. The song was released marking the anniversary of the birth of the late renowned music composer Pranab Ghosh. It was written by Kabir Bakul. After which, I began working on a project along with singer Imran Mahmudul,' Porshi added.
The music video of the upcoming duet song recorded by Porshi and Imran Mahmudul will be released on May 5. The romantic song titled Ek Dekhay has been penned by Snahasish Ghosh and composed by Imran Mahmudul. The music video has been directed by Saikat Reza. It will be released on the YouTube channel and Facebook page of CMV.
'The song will give viewers a glimpse into a touching love story of a couple. I started working on the song in February of this year. It will be released marking Eid-ul-Fitr. We shot the music video at different locations in Sirajganj and completed the shooting before the government imposed restrictions on public movement and overall activities to contain Covid-19 spread,' said Porshi.
'Though this will be my third music video with Imran Mahmudul, we have recorded many duet songs to date and most of the songs have received good response from music lovers. I hope viewers will enjoy our upcoming song,' mentioned Porshi, who urged all to stay at home and follow health care directives outdoors.
'I have been spending my days with my family at home. I do not go outside unless it is an emergency. I urge my fans and well-wishers to stay at home and follow health care directives outdoors,' she ended.
Want stories like this in your inbox?
Sign up to exclusive daily email