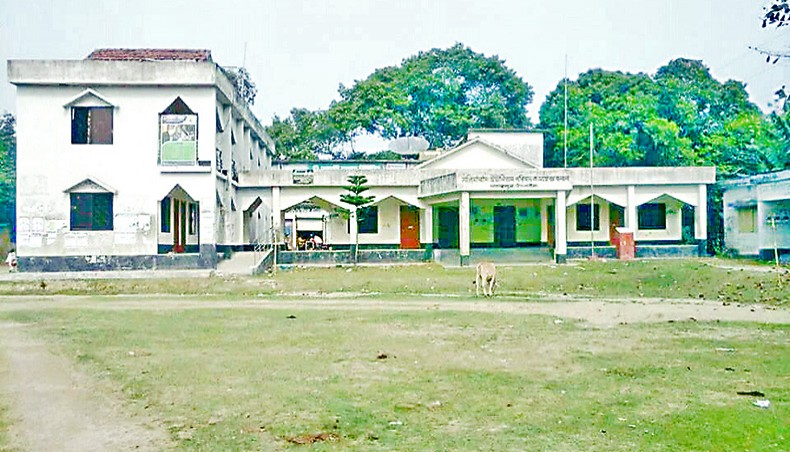 If regional local government councils are put in place, we can have an opportunity to shift some businesses from the centre to regional areas so that a lesser number of people have to come to Dhaka, writes Gazi Mizanur Rahman
LOCAL government institutions such as union councils, municipal corporations, upazila councils and district councils are vital organs of administration in view of their importance to the residents of the rural areas in Bangladesh. The government uses such institutions as tools for implementing small and medium-scale development projects. They work for poverty reduction, disaster mitigation, relief distribution and such. It is, therefore, necessary to ensure that local government organisations work sincerely and spend public money properly.
There are as many as 4,553 union councils, 491 upazila councils and 64 district councils in the country now. The government has to formulate policies, allocate money and enact rules and laws for them. The multifarious activities with regard to the management of local government institutions often put the government under challenging situations where the smooth running of business is almost difficult because every institution has certain limits to its capacity. Herein lies the necessity of creating regional councils for local governments within the present administrative machinery.
Government offices that are at grass roots have directorates in Dhaka and heads of the offices in divisions and districts to supervise them. The control and supervision of local government organisations, however, remain with the government itself. Divisional commissioners and deputy commissioners are sometimes assigned the responsibility to perform certain functions. Similarly, directors of local governments are posted in the office of divisional commissioners to look into some of the affairs, but they are not equipped with much legal or administrative authority to initiate any action in respect of local government organisations. It is the local government ministry that initiates the process of taking action against any errant member of a local government organisation including the union council. And UP chairs, if they want to go abroad, have to take their leave of absence also from the ministry.
In the age of democracy, we have to endorse the term 'democratic' within the new system when we require an overhaul of an organisation. It is not acceptable to make the bureaucracy even stronger. That is why elected local government representatives prefer the ministry as the authority in control because its executive power lies with the minister concerned. They feel somewhat flattered that no other authority except the minister concerned can take any action against them even if there are allegations against them.
Most local government representatives are supposed to belong to political parties because of the recent reforms in union and upazila elections. The representatives often have connections with people at higher echelons. It is now difficult for the local-level bureaucracy to establish command and control over them. This reality demands political leadership at regional levels of the country with statutory arrangements to guide local government representatives to the right path.
The administrative divisions can be treated as regions in this regard. As we have necessary infrastructural support in divisional cities, we can implement such a policy without much expenditure. A regional council may be headed by a person holding the status of a minister with a number of members of parliament, nominated civil society personalities, and government officials as its members. The office of divisional directors of local governments can provide secretariat service to the council.
It is noteworthy to mention that as many as nine regional agencies used to work within England for a long time. They are not active any more because local governments at the districts, shires, and counties are now considered efficient enough to run development programmes and service sector businesses without any supervision and the elected representatives are highly committed and sincere in their performance. But our case is different, and regional councils can contribute to a great extent in supervising and monitoring local government institutions.
The concentration of all sorts of activities in the capital city continues to create adverse effects. If regional local government councils are put in place, we can have an opportunity to shift some businesses from the centre to regional areas so that a lesser number of people have to come to Dhaka. Incumbent officials and public representatives can go to their respective regional offices and get their work done. Regional councils may also be assigned with the power to ensure that projects under local government authorities are implemented within stipulated time periods and with transparency.
Managerial office bearers of local government organisations can be responsible to the council. This process of decentralisation may bring some positive results. We, however, know that this process will be opposed by those who want to keep all the authority with the relevant ministry. But everyone should remember that one individual cannot perform all kinds of tasks from reading the scripture to repairing shoes equally well.
Gazi Mizanur Rahman, a former civil servant, is a writer.
Want stories like this in your inbox?
Sign up to exclusive daily email
More Stories from Opinion