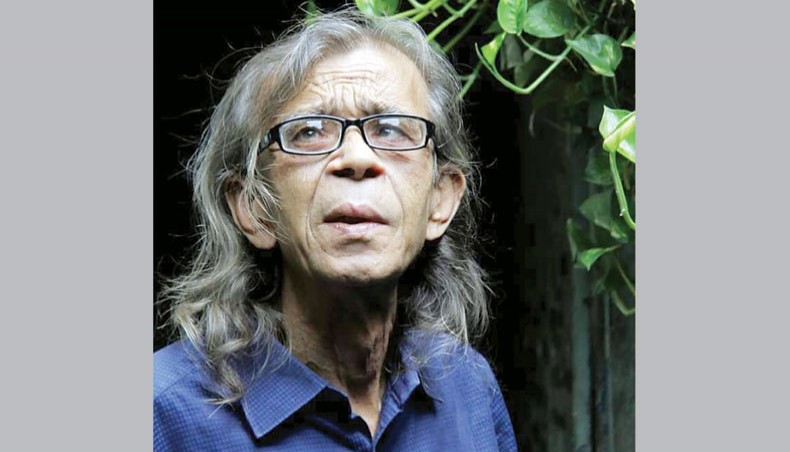 Ekushey Padak-winning fiction writer Bulbul Chowdhury, who is suffering from lung cancer, is seeking financial support from prime minister Sheikh Hasina for his treatment abroad.
Bulbul Chowdhury received Ekushey Padak this year for his contribution to Bangla language and literature. He has been advised by his doctor to go to Vellore in India for treatment.
The writer, who was diagnosed with lung cancer in February, has already spent his life savings for his treatment. He needs over Tk 20 lakh to pursue his treatment in India.
'I have been suffering from recurrent fever for the last six months and gradually losing weight. My condition deteriorated in February. When I was admitted to the hospital, I was diagnosed with lung cancer. The cancer is now spreading to my other organs, including blood and brain. At present, I am no longer able to bear my medical expenses,' Bulbul Chowdhury told New Age, who is receiving treatment at his home in Sutrapur.
'I am receiving treatment at my home under the supervision of chairman of oncology department at Bangabandhu Sheikh Mujib Medical University Professor Sarwar Alam. He visits me once a week. He advised me to go to Vellore in India for better treatment, which will cost more than Tk 20 lakh. I urge prime minister Sheikh Hasian to stand beside me,' added BulBul Chowdhury.
Bulbul Chowdhury was born in Dakshinbag under Gazipur district on August 16, 1948.
He has penned books namely Tuka Kahini, Pormanush, Machher Raat, Choitar Bou Go, Aparup Bil Jhil Nodi, Kohokamini, Tiyaser Lekhon, Achine Anchari, Morom Bakhani, Ei Ghore Lakshi Thake, Itu Boudir Ghor, Dakhina Bao, Jiboner Ankibnuki, Atoler Kathakatha, Gaogeramer Golpogatha, Prachin Gitikar Golpo and others.
Besides Ekushey Padak, he received Bangla Academy Literary Award, Humayun Qadir Smriti Purashkar, Jasimuddin Smriti Puraskar and others.
Want stories like this in your inbox?
Sign up to exclusive daily email
More Stories from Literature