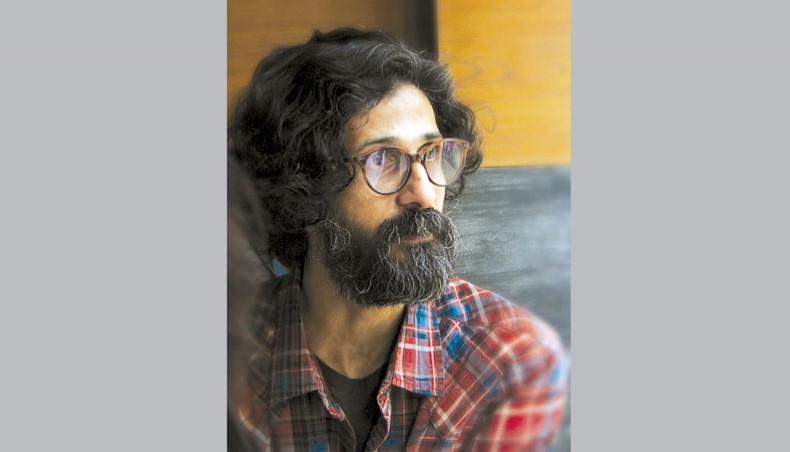 Renowned cover artist Sabyasachi Hazra said it is very difficult for anyone to make a living only designing books as cover artists are ill paid in Bangladesh.
'Only a few publishers in Bangladesh give a handsome amount for book cover design, which we can count in hand. As a result, many young talented cover artists are not showing interest to pursue it as a career. They are ill paid in our country. The only cover artist named Dhruba Esh can make a living designing book covers,' Sabyasachi Hazra told New Age.
'I think that the industry will not be established in our country for the next 20 years. Most of the publishers and writers in Bangladesh consider book as just another product. They do not value the artworks that adorn their cover. Most publishers do not understand much about binding, printing, papers, font and other aspects related to the publishing industry,' Sabyasachi added.
He also lamented the absence of quality papers in the country.
'If we compare our publishing industry with that of neighbouring India, we can see their books weigh far lighter than ours as they use acid-free papers. In addition to that, most of the publishers in our country do not have any art director. Things have hit the nadir and it is sad that people are putting out books that are full of spelling mistakes,' he said.
'If we need Tk 40,000 to 50,000 for publishing a book, is it impossible to make an allocation of around Tk 5,000 for the cover artist? A writer told me to submit six artworks for his book. I asked him whether he submits six manuscripts for the publisher to consider. I have been working as a cover artist for the past 20 years. I do not have enough time and patience to do six versions so that the writer can finally pick one,' he added.
While speaking about the Ekushey Book Fair 2021, Sabyasachi said, 'Publishers jumped into participating in the fair hoping that the fair would be a vibrant one as Covid cases were few and far between. They did not think twice. How would a fair be a lively one in such hot weather and amid the Covid crisis? They did not even calculate the outcome after investing in it.'
'I was scheduled to launch a book in this year's fair but I changed my mind. I am looking forward to releasing it in June this year. I have designed at about 100 books this year,' Sabyasachi added.
'I am good at designing book covers for essays and collection of poems along with books on politics. I am not good at designing covers of children's books and novels,' he mentioned.
He also said that many young cover artists are copying artworks they chanced upon on social media.
'I do not share my cover art on Facebook any longer because many artists start copying them. On one occasion, when I asked a number of artists why they ripped me off, they said that their covers were inspired by my works. The industry has not maintained any copyright for cover artists,' he ended.
Want stories like this in your inbox?
Sign up to exclusive daily email
More Stories from Miscellany