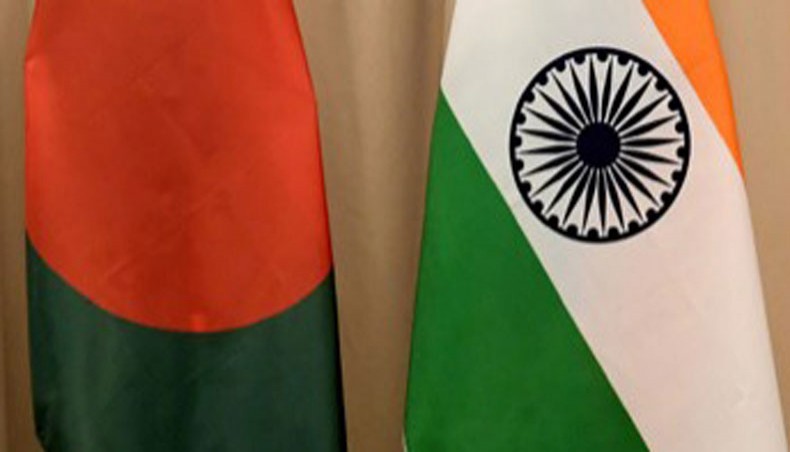 Bangladesh government on Sunday announced a suspension on passenger travel from India through land ports for two weeks from today amid the rising trend of Covid cases in the neighbouring country in recent weeks.
The government took the decision in a high-level meeting on Sunday following the recommendations placed by the Directorate General of Health Services on April 22 in another meeting.
The foreign minister, AK Abdul Momen, told New Age that they would keep the land borders closed for two weeks from Monday morning and would observe the situation.
The minister said that the cargo transportation, however, would continue.
Momen also said that the Bangladeshi high commissioner in India would be informed to take necessary steps about Bangladeshi stranded in India.
Bangladeshi nationals willing to return home should take a clearance note from any Bangladeshi mission in India and a Covid test certificate from designated facilities in India, foreign ministry secretary Mashfee Binte Shams said.
Bangladeshis without Covid test certificates would be asked to go for a 14-day quarantine as per the local provisions after crossing the border, she added.
On Sunday, at least 180 people entered Bangladesh from India and three of them were carrying Covid positive certificates, port officials said.
Port officials also said that two persons who were accompanying three Covid patients were sent to a hospital and an isolation centre while eight others who were travelling without mandatory RT-PCR certificates were sent to quarantine.
The immigration police of the Special Branch said that 98 per cent of the passengers were travelling through the Benapol port mainly for medical purposes and through the Burimari, Banglabandha, Biral, Akharura, Tamabil and Shewla ports.
The Benapol port officials said 2,515 passengers had entered Bangladesh between April 19 and April 24 from India, and 13 of them were carrying Covid positive certificates and 43 others had no valid test reports with them.
The officials said 5,486 people entered the country and 4,342 others left for India between April 12 and April 23 alone through the Benapol port.
The BBC reported that India registered a new world record for daily coronavirus infections for the fourth day in a row, placing more strain on its crisis-hit hospitals.
It recorded a further 3,49,691 cases on Sunday, bringing the total to almost 17 million since the pandemic began.
At about 8:00pm, the Bangladesh immigration police special superintend (sea and land port) Ashikul Haque Bhuiyan said they were yet to receive any formal instruction from the authorities.
'We are waiting for the written instruction,' he added.
Abul Bashar Mohammed Khurshid Alam, the director general of the Directorate General of Health Services, told New Age on Saturday that they had recommended in an inter-ministerial meeting chaired by the cabinet secretary Khandker Anwarul Islam on April 22 a complete shutdown of the border with India for now.
But in the night of April 22, a virtual meeting with the stakeholders chaired by the foreign minister, AK Abdul Momen, however, decided that the Bangladeshi stranded in India would be allowed to arrive through land ports but local authorities would ensure their 14-day mandatory institutional quarantine.
The Civil Aviation Authorities, Bangladesh officials said they would sit to review the resumption of the scheduled flight operations as the current restriction would expire on April 28.
The CAAB currently was allowing special flights on China, Bahrain, Kuwait, Saudi Arab, Oman, Qatar, Singapore and the UAE to and from Dhaka. Of them, Oman suspended flight to and from Bangladesh, India and Pakistan.
A senior CAAB official told New Age that the health ministry would recommend shortly whether or where the flights could resume.
Want stories like this in your inbox?
Sign up to exclusive daily email
More Stories from Foreign affairs