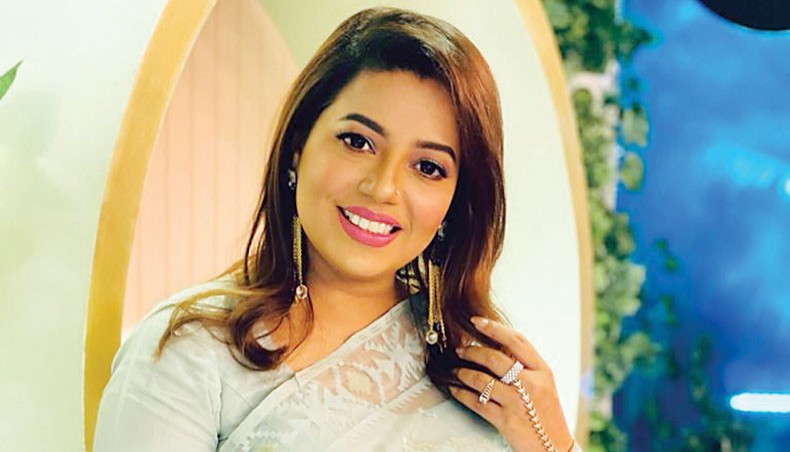 Popular singer Dilshad Nahar Kona has lent her voice to a song for the upcoming film titled Bhalobasa Birkanya Pritilata.
Bhalobasa Birkanya Pritilata is being produced and directed by Pradip Ghosh. It is based on fiction writer Selina Hossain's novel with the same title. It revolves around Pritilata Waddedar, who embraced martyrdom as the first Bengali female revolutionary in the anti-British movement in 1932.
Popular actress Nusrat Imrose Tisha is playing the character of Pritilata in the film. Besides, Indrani Ghatak, Amit Ranjan Dey, Mizan Rahman and others are also acting in the film.
'I am proud to be able to lend my voice to a song for this film, which is being made on the martyr of anti-British movement Pritilata Waddedar. I have read books about her. This is the first time that a film is being made on Pritilata Waddedar in our country. I hope this film will play a role in raising awareness on history among film lovers,' said Kona.
The song has been composed by Bappa Majumdar.
'The song has been written by Shahan Kabondho. It will give viewers a glimpse into Pritilata's sacrifice. The director intends to bring down the curtain on the film with the song,' said Bappa Majumder.
Want stories like this in your inbox?
Sign up to exclusive daily email