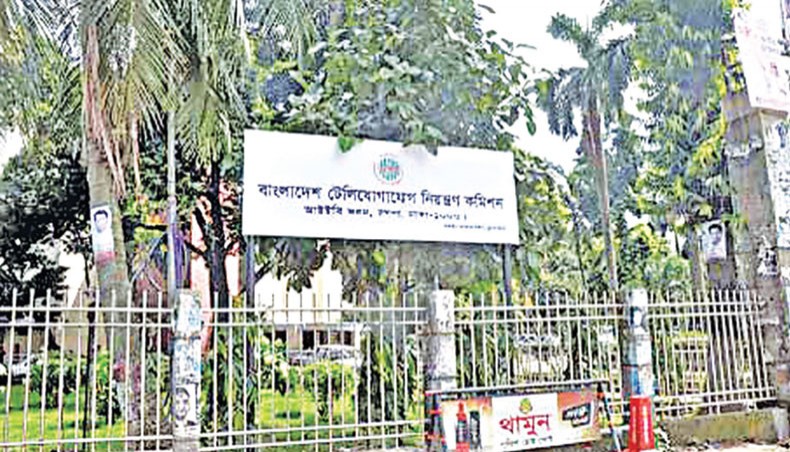 The Bangladesh Telecommunication Regulatory Commission has revoked the licences of 122 call centres as the entities either failed to file applications for renewal or refrained from applying for licence within the stipulated time.
Call centre businesses, however, said that the commission had mistakenly revoked the licences of at least two call centres whose licences still had validity.
Prior to the licence cancellation move, the commission has so far issued call centre licences to 297 entities.
The commission on April 18 issued a notice in this regard stating that the call centres must apply to the commission for licence or registration renewal one month prior to the expiry of the five-year licences.
The licences of the entities which have failed to apply for renewal even after the expiry of its tenure would be considered as illegal and invalid, the BTRC said.
That is why running of operation with an invalid licence would be considered illegal and punishable under the Bangladesh Telecommunication Act, 2001.
The Bangladesh Association of Call Centre and Outsourcing (BACCO) claimed that the association had affiliations with 10 out of the 122 call centres and had detected that the licences of two out of 10 of its affiliated call centres had validity of licence or registration till 2024.
The commission has mistakenly revoked the licences of Mult Engineering and Skytech Solutions even though the validity of licence or registration of the entities is yet to expire, BACCO secretary general Towhid Hossain told New Age on Wednesday.
Asked about the issue, BTRC vice-chairman Subrata Roy Maitra told New Age that the commission had followed the due course of action in revoking the licences.
However, the commission would ratify its decision if any mistake was made in the process of cancelling licences of the call centres, Subrata said.
Towhid also said that the validity of licences of three other entities had expired during the Covid-19 outbreak in 2020.
In favour of the 10 entities, BACCO has already engaged in communication with the telecom regulator and mentioned that the commission had suggested the entities to apply again to resolve the issues, he said.
Asked whether the failure of the entities to apply for licence or registration renewal had any connection with their business performance, the BACCO secretary general said that it would not be possible for him to give any opinion about the entities which had no affiliation with BACCO.
However, many of the BACCO members have been struggling hard since the coronavirus outbreak in March last year, he said, adding that many call centre operators kept their businesses closed during the countrywide shutdown in 2020, resulting in income erosion.
Want stories like this in your inbox?
Sign up to exclusive daily email
More Stories from Telecom