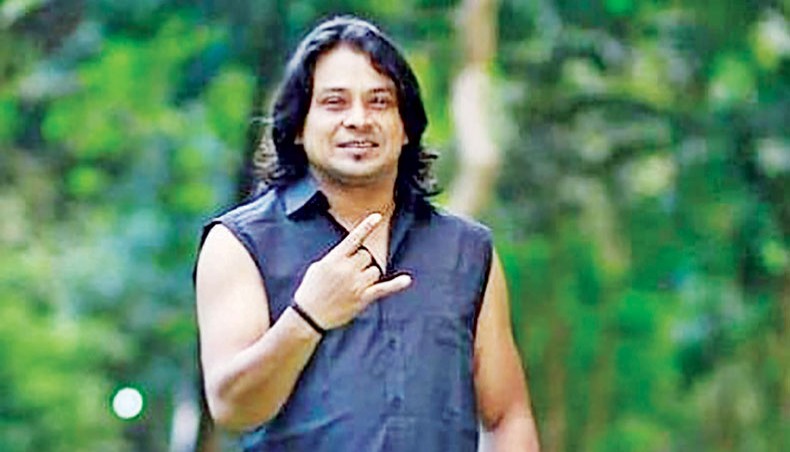 Popular singer Mizan Rahman said bands used to be more vibrant and competed with each other releasing songs and albums ahead of Eid festivals when CDs dominated the music industry.
'The top bands of the country used to eagerly wait for the arrival of Eid to release their CDs. They used to get busy a few months before the arrival of Eid to record new songs for their upcoming or mixed albums. The goal of every band and singer was to meet the expectations of music lovers by releasing the best Eid album,' Mizan Rahman told New Age.
'Music lovers used to wait for a whole year to buy Eid albums of their favourite bands. Due to huge demand, music labels used to release hundreds of albums during Eid. Music lovers used to buy as many albums as possible and listened to those during Eid vacation,' added Mizan.
'The arrival of internet age marked the end of CD album age. As number of internet users grew across the country, CD album sales took a nosedive and bands gradually lost interest to release albums annually. Nowadays, single track songs are being released on online platforms during Eid festivals instead of CD albums, which used to contain over ten tracks. The departure of the CD album age also brought to an end to the competition to dominate Eid music business among the bands,' mentioned Mizan.
Mizan Rahman, who left Warfaze in 2016, founded a new band named Mizan and Brothers in 2017 along with Shams-uz-Zaman, Raajue Sheikh, Himal Rahman, Arafat Shawon and Mritunjoy Shetu. They have been regularly performing at concerts and TV shows. Things were going fine until the first Covid cases were discovered in the country in March 2020.
'We used to perform in more than 50 shows annually. We suffered huge financial loses in 2020 as all outdoor venues were shut down after the first COVID cases were detected in the country. We were hoping that outdoor concerts would resume in 2021 but now the situation has taken a turn for the worst,' said Mizan, adding that Mizan and Brothers is working on its debut album.
'Our debut album would contain ten songs. We wanted to release a few songs of the album but could not do so due to the Covid-19 crisis. We are looking forward to releasing music videos of our songs in future. I hope music lovers will enjoy those,' said Mizan Rahman.
Mizan has been staying at home amid the Covid-19 outbreak and not going outside unless it is an emergency.
'I am currently staying at home and not going outside unless it is an emergency. I would like to express my sincere thanks to the people who are fighting against Covid-19 on the front line. I also urge music lovers to follow health directives and not to go outside unless it is an emergency and maintain social distancing. I hope the crisis will end and life will return to normalcy,' ended Mizan.
Want stories like this in your inbox?
Sign up to exclusive daily email