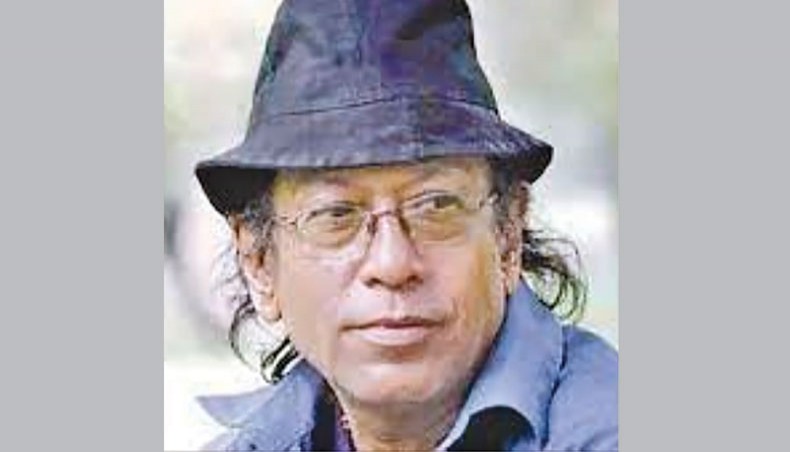 Today is the fourth anniversary of death of the late popular musician and freedom fighter Lucky Akhand.
Lucky Akhand was born in a culturally inclined family on June 7, 1956. He was introduced to music at the age of five by his father.
He performed as a child artiste in music shows on television and radio from 1963 to 1967. He was enlisted as a music composer at HMV Pakistan at the age of 14 and at HMV India at the age of 16.
He joined the Swadhin Bangla Betar Kendra during the War of Independence.
He launched his first self-titled solo album Lucky Akhand in 1984. The album was released under the banner of Sargam and featured songs namely Ei Neel Manihar, Amay dekona, Aage jadi jantam, Hridoy Amar, Mamonia, Tomar Swakshar Anka and others.
Lucky and his brother Happy Akhand literally popularised guitar among the younger generation musicians.
After the death of his brother Happy in 1987, Lucky withdrew from the music industry. He made a comeback after a decade with two albums namely Parichay Kabe Habe and Bitrishna Jibane Amar in 1998.
In the album Bitrishna Jibone Amar, popular singers of the country namely Ayub Bachchu, James, Kumar Bishwajit, Samina Chowdhury and others lent their voices.
Lucky released three albums titled Ananda Chokh, Dekha Hobe Bandhu and Amay Dekona in 1999. He released another mixed album entitled Tomar Aranye in 2000.
He composed many popular songs namely Abar Elo Je Sandhya, Ke Banshi Bajay Re, Jekhane Simanta Tomar, Kabita Porar Prohor, Swadhinata Tomake Niye, Pahari Jharna, Hathat Kore Bangladesh, Tumi Ki Dekhechho and more.
He passed away on April 21, 2017.
Want stories like this in your inbox?
Sign up to exclusive daily email