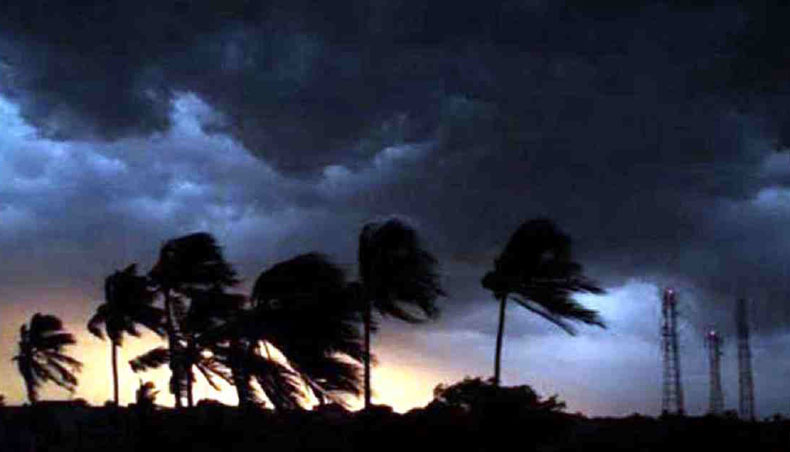 A fisherman was killed at Ulipur upazila in Kurigram as a nor'wester lashed across the country Friday night into early hours of Saturday.
The deceased is Momir Uddin, 42.
Police and local sources said that a tree crushed Momir near Shyampur Kumar Para area as he was returning from market amid the storm.
Hearing his cries locals took him to the upazila health complex where the doctor announced him dead.
Ulipur police officer-in-charge confirmed the incident.
The nor'wester had also caused damage in several districts across the country including Panchagarh, Thakurgaon and Bhola.
In Panchagarh, the nor'wester hit with heavy rain and wind at about 9:00pm on Friday.
Moreover, hailstorm was seen in some places of the district.
The meteorological office recorded 47km per hour velocity of the wind during the storm which caused a long power cut in the district.
Many houses and crops were destroyed during this time.
Ferry services were suspended for a long time at Ilisha ferry ghat in Bhola due to the storm.
Many vehicles were stranded on both sides of the terminal as a result.
On the other hand, a partial part of a boat carrying passengers sank at Dhal Char union under Charfashion upazila because of the storm.
However, no casualties were reported.
Want stories like this in your inbox?
Sign up to exclusive daily email
More Stories from Country