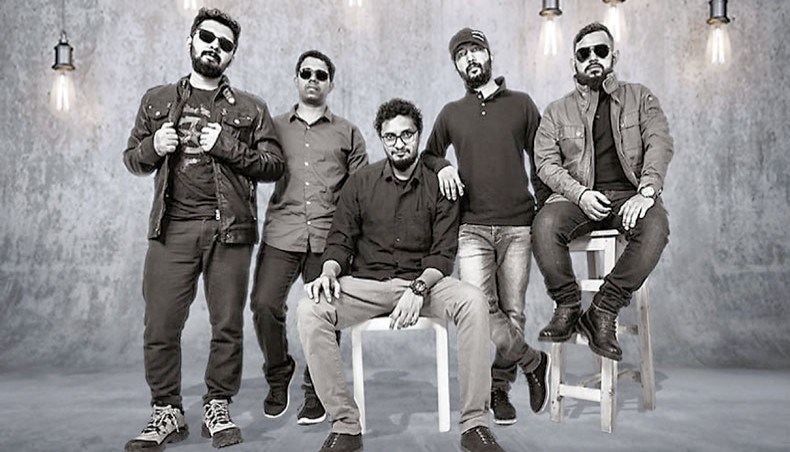 Founder of the popular band Shironamhin, Ziaur Rahman Zia said that local bands have found themselves between a rock and a hard place amid the COVID-19 surge.
'Bands have been suffering financially for more than a year due to the COVID-19 crisis. Outdoor concerts were suspended after the first COVID-19 cases were detected in Bangladesh in March, 2020. Not many new songs were released and most bands kept themselves afloat with revenues from merchandise sales in 2020. We were hoping that the situation would improve and outdoor concerts would resume in 2021, but the situation has once again taken a turn for the worse. Given the severity of COVID-19 outbreak, we do not know when outdoor concerts will resume. As a result, bands have found themselves between a rock and a hard place,' Zia told New Age.
The government's fresh restrictions on public movement and overall activities for eight more days came into force at 6:00am on April 14. Shironamhin had to postpone its silver jubilee programme due to the decision. The band completed its 25 years in the music industry on April 14.
'Shironamhin began its journey in 1996. We celebrate our anniversary annually by arranging a massive programme. Besides, we have been releasing music videos on our anniversary since 2000 but we had to postpone our silver jubilee celebration programme due to the coronavirus crisis,' mentioned Zia.
'We are looking forward to releasing a music video of the song Kashphuler Sahar Dekha marking our silver jubilee. We completed the shooting for the song in February,' said Zia.
'Kashphuler Sahar Dekha is a sequel to our song Shonshon, Jodio Kashbon, which was released in our title album Shironamhin in 2013. The song will urge music lovers to unite in order to overcome the COVID-19 crisis,' added Zia.
Kashphuler Sohor Dekha was penned by Ziaur Rahman Zia, the band's drummer Kazi Ahmad Shafin came up with the vocal melody while Naimul Banin directed the video.
'We want to release Kashphuler Sahar Dekha on the occasion of Eid-ul-Fitr. We will also launch T-shirts ahead of Eid,' said Zia, adding, 'We are working on our sixth album. It will include Kashphuler Sahar Dekha and other songs.'
Earlier, Shironamhin released five albums namely Jahaji, Ichchhe Ghuri, Bondho Janala, Shironamhin Rabindranath and Shironamhin.
'Shironamhin is known for addressing social issues and everyday life and our sixth album will be no different,' said Zia.
'After releasing Kashpuler Sahar Dekha, we will release the music video of the song Perfume. We are working hard on our sixth album. As it will be released after a long hiatus, we want to meet the expectations of our fans,' said Zia.
The band's current line-up comprises Zia on bass, Shafin on drums, Diat on guitar, Symon on keyboard while its vocalist is Ishtiaque.
'No band can move forward without the support from music lovers. I want to thank our fans, friends and well-wishers for supporting us throughout our journey. We will not let them down,' said Zia, who urged all to stay at home amid the COVID-19 crisis.
'As there is no cure for COVID-19, we can only protect ourselves by following the health directives. I urge all to stay at home, not to go outside unless it is absolutely necessary,' Zia ended.
Want stories like this in your inbox?
Sign up to exclusive daily email