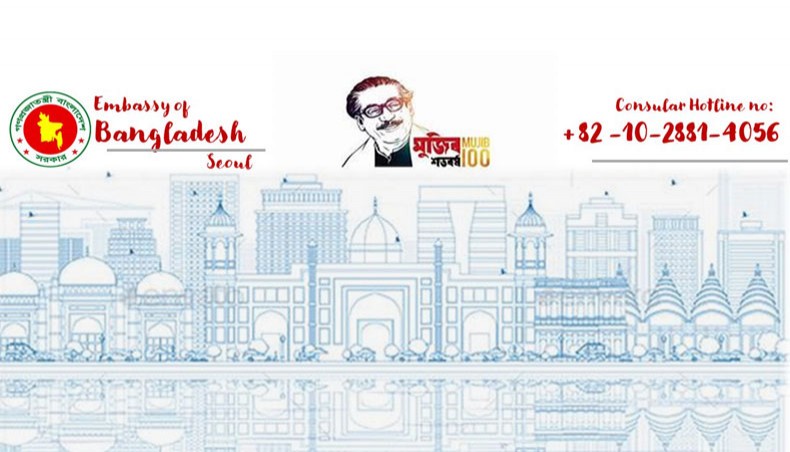 Many foreign missions in Bangladesh have restricted their visa services amid fresh restrictions imposed by Bangladesh with effect from April 14.
The Indian High Commission in Bangladesh has suspended operations at all Indian Visa Application Centres across Bangladesh from April 14.
The high commission advised people to contact [email protected] for applications that have already been submitted and for any emergency requests.
The South Korean government has slapped a suspension on visas for Bangladeshis.
The decision came on Friday as a good number of passengers entering the country from Bangladesh tested positive for COVID-19, said a press release of the embassy of Bangladesh in Seoul.
The United States embassy in Dhaka announced on April 12 that they would be closed for routine US citizen services from April 14 for the duration of the restrictions. 'All US citizen services appointments already scheduled for the week would be rescheduled,' it said.
The British High Commission in Bangladesh on April 12 updated the travel suspension of international flights from April 14 to 21 and extended coronavirus restrictions.
From 4:00am on April 9, visitors who have been in or transited through Bangladesh in previous 10 days cannot enter the UK.
British and Irish nationals and third country nationals with residence rights in the UK arriving in England from Bangladesh will be required to be in quarantine in a hotel.
Want stories like this in your inbox?
Sign up to exclusive daily email
More Stories from Foreign affairs