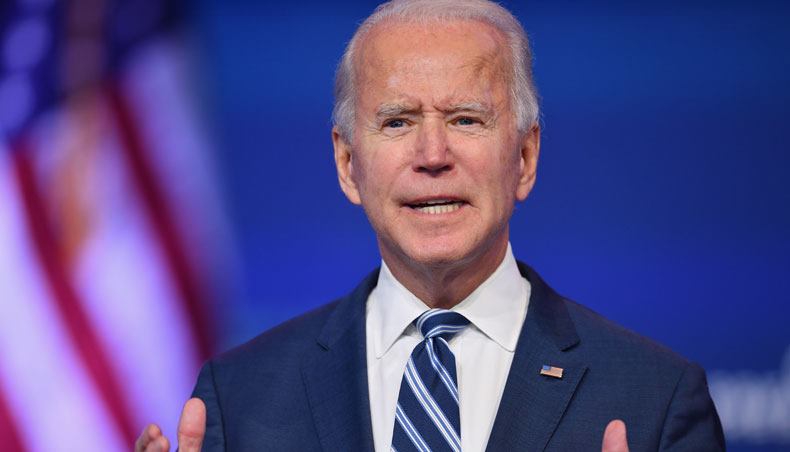 Over 170 former heads of states and Nobel laureates in an open letter on Thursday requested United States president Joe Biden to support a waiver of intellectual property rules for COVID-19 vaccines and pursue a people's vaccine to end the COVID-19 pandemic.
A waiver of intellectual property rules will allow for a scale-up in manufacturing in the US and around the world, overcoming artificial production and supply constraints, they said in the letter.
The names of the signatories of the letter include former prime minister of the United Kingdom Gordon Brown, Colombia's former president Juan Manuel Santos, Liberia's former president Ellen Johnson Sirleaf, France's former president François Hollande and Nobel laureates Professor Joseph Stiglitz, Professor Muhammad Yunus and Professor Francoise Barre-Sinoussi, reads a release sent by Yunus Center in Dhaka.
The former world leaders and Nobel Laureates have encouraged Biden to take the urgent action, saying only he can and "let this moment be remembered in history as the time we chose to put the collective right to safety for all ahead of the commercial monopolies of the few, reads the release.
The letter specifically asks Biden to support a proposal from the South African and Indian governments at the World Trade Organisation to temporarily waive intellectual property rules related to COVID-19 vaccines and treatments.
At the current pace of vaccine production, most poor nations will be left waiting until at least 2024 to achieve mass COVID-19 immunisation.
Want stories like this in your inbox?
Sign up to exclusive daily email
More Stories from Middle East