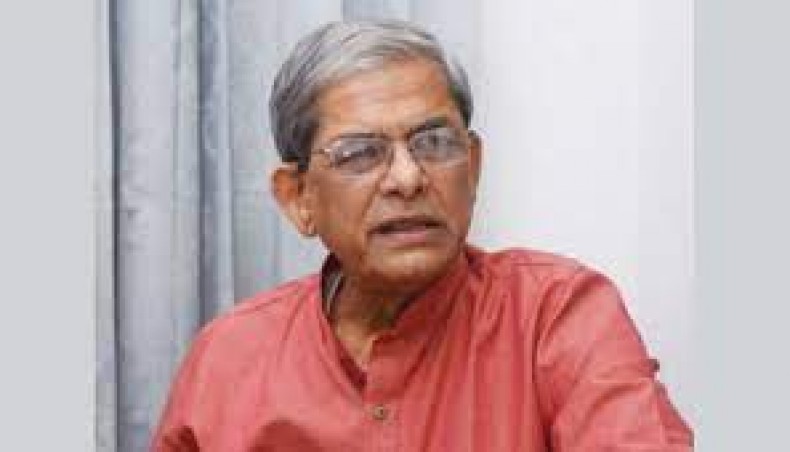 Bangladesh Nationalist Party secretary general Mirza Fakhrul Islam Alamgir on Thursday claimed that the government had started a crackdown on leaders and activists of opposition parties in name of lockdown.
'Law enforcement agencies are arresting leaders and activists of BNP and associate organisations across the country. The government has started a crackdown on the opposition in the name of lockdown,' he said addressing an online press conference.
He said that at least 181 leaders and activists of the BNP and its associate organisations had already been arrested while most of the arrested were members of Jatiyatabadi Chhatra Dal.
He said, 'No democracy exists in the country. The government has already established an authoritarian ruling.'
He demanded immediate release of the party people and the withdrawal of vexatious cases filed against them.
Fakhrul also complained that the law enforcement agencies in collusion with ruling Awami League leaders and activists were raiding the houses of BNP activists and creating such a situation that the BNP activists could not stay at houses.
'Ensure a democratic environment in the country and create a democratic space, otherwise you [government] have to pay for it and will be responsible for the situation,' he said.
Since the incidents took place during the celebration of the country's Independence Day on March 26, the AL government has started filing false cases and arresting opposition activists at different parts of the country specifically in Dhaka, Chattogram and Brahmanbaria.
A BNP activist was killed after arrest in Pabna while of the arrested, 81 were activists of Chhatra Dal, 30 of Juba Dal and 11 of Swechchhasebak Dal.
Some are arrested in new cases from the jail gate again after they are getting bail in old cases, he said.
Fakhrul said that the government had no other way except the use of force to cling to the power as it was not elected in a popular vote.
He said that the government took hard-line against the BNP after it failed to control Hefazat-e-Islam.
Want stories like this in your inbox?
Sign up to exclusive daily email
More Stories from Politics