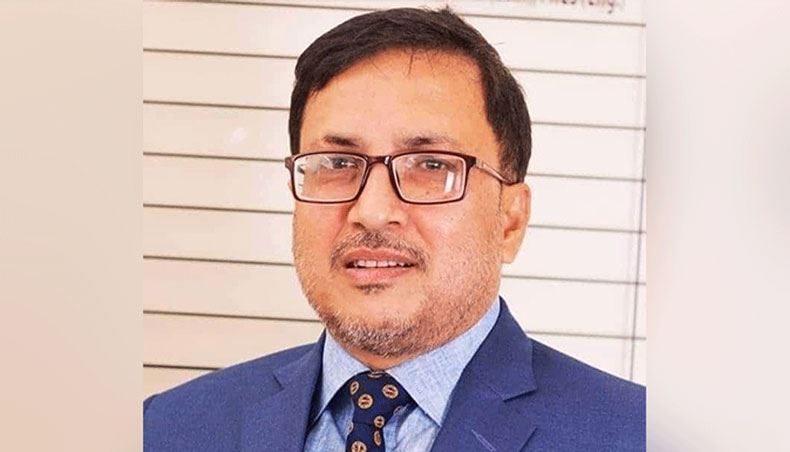 Directorate General of Health Services director general ABM Khurshid Alam on Wednesday accuses some media outlets and public health experts of causing damage to the morale of health service providers through criticising them.
At a virtual press conference at the health services headquarters in presence of officials of the different units, he alleged that some media outlets and experts were engaged in spreading confusions at a time when doctors and other health workers were struggling to serve patients risking their lives.
Khurshid urged the public health experts and journalists to stay away from spreading confusions and making statements about the health services and initiatives without properly knowing about those during pandemic.
'It is normal that there will be criticism if we commit any mistake. But we cannot accept that if anyone misleads people through criticism without knowing in details,' he said
The health services chief said that doctors, nurses and employees of the health department as well as the health ministry were working diligently during the coronavirus crisis.
He called upon the public health experts to go to hospitals and stand by the patients in this crisis instead of making statements in TV talks shows.
'They are now making rhetoric statement in TV talk shows. What did they do when they were in service,' the director general asked.
About the closure of Bashundhara Field Hospital, he said, 'The hospital has not disappeared. It was set up under a tent. We had to shift the equipment from there as those could be damaged. The facility was closed due to lack of patients at that time.'
He said that the operation of the Bashundhara hospital cost more than Tk 60 lakh per month while there were only 15–20 patients.
He also alleged that the DNCC Coronavirus Hospital was wrongly presented in the media, adding that the news was carried out without any inquiry.
'The media reported that the government funds were wasted to build hospital instead of improving the previous ones already in use. But the truth is we have a 200-bed ICU ward in the previous establishment of the DNCC Isolation Centre.'
Nine hundred more general beds were installed on the nine floors with oxygen supply to each bed, he said.
About different equipment, including the ICU beds, in stock, the director general said, 'We have a central stores depot. What are the functions of the depot? It is not right that ICU beds are lying idle. Installing ICU beds only cannot serve purpose,' he explained.
DGHS additional director general Meerjady Sabrina Flora mentioned that the government was exploring alternative sources of COVID-19 vaccines as it was presently importing vaccines from India's Serum Institute though local pharmaceutical company Beximco.
Responding on the media report that ICU equipment left for release at Hazrat Shahjalal International Airport for months, disease control line director Nazmul Haque said that there were some procedural issues which had now been resolved.
He assured that the medical equipment would be collected soon.
Other directors said that the DGHS continued every regular healthcare activity including regular vaccinations and other healthcare services during the pandemic.
Want stories like this in your inbox?
Sign up to exclusive daily email
More Stories from Country