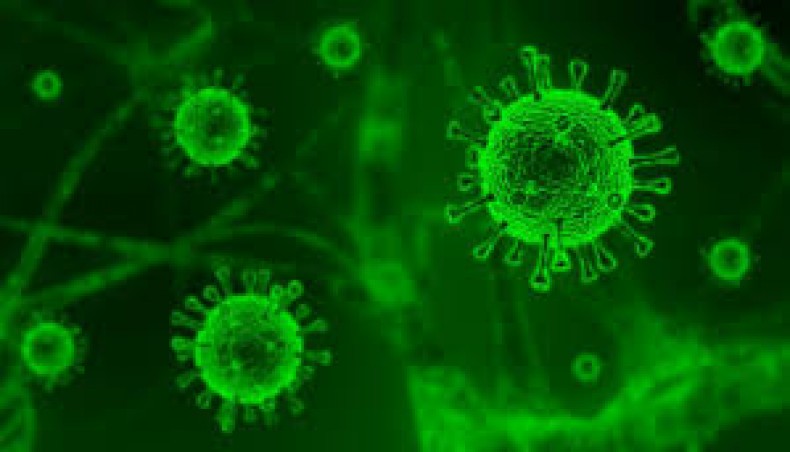 A record number of 184,372 new COVID-19 cases, and 1,027 deaths were registered across India in the past 24 hours.
Meanwhile, the metropolis of Mumbai, of Maharashtra, the Indian state worst hit by the pandemic, face stricter restrictions for 15 days starting Wednesday in an effort to stem the surge of the viral infections.
Top state officials stressed that the closure of most industries, businesses, public places and limits on the movement of people didn't constitute a lockdown.
Last year, a sudden, harsh, nationwide lockdown left millions jobless overnight. Stranded in cities with no income or food, thousands of migrant workers walked on highways to get home. Since then, state leaders have repeatedly stressed that another lockdown wasn't on the cards.
The new figures took the total tally to 13,873,825 and the total death toll to 172,085.
The single-day spike in the number of new COVID-19 cases is the highest in the country so far, while the number of deaths in a single day is the highest this year.
This is the ninth time within this month, and the eighth consecutive day, when more than 100,000 new COVID-19 cases were reported in India.
There are still 1,365,704 active cases in the country, while 12,336,036 people have been discharged so far from hospitals after medical treatment.
In January the number of daily cases in the country had come down to below-10,000. As many as 9,102 new cases were reported between January 25-26, which was the lowest in the previous 237 days. Prior to that the lowest number of daily new cases were 9,304 registered on June 4, 2020.
January 16 was a crucial day in India's fight against the pandemic as the nationwide vaccination drive was kicked off from the day. So far over 111 million people (111,179,578) have been vaccinated across the country.
Meanwhile, the federal government has ramped up COVID-19 testing facilities across the country, while over 260 million tests have been conducted so far.
As many as 260,618,866 tests have been conducted by Tuesday, out of which 1,411,758 tests were conducted on Tuesday alone, said the latest data issued by the Indian Council of Medical Research on Wednesday.
The national capital Delhi, which has been one of the most COVID-19 affected places in the country, witnessed over 13,468 new cases and 81 deaths through Tuesday. The single-day deaths in Delhi are said to be the highest in over four months.
So far 11,436 people have died in the national capital due to COVID-19, confirmed the Delhi's health department.
Two types of vaccines are being administered to the people in India.
Want stories like this in your inbox?
Sign up to exclusive daily email