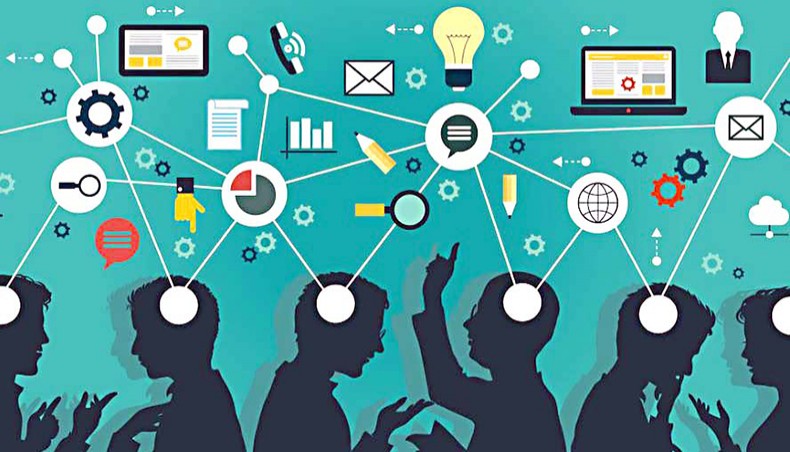 WHAT are we fighting for? Battles blaze everywhere and each of us is soldier somewhere, fighting relentlessly, fighting till death. However, we are still hungry. Multi-dimensional poverty stubbornly trolls across society. About a third of the global population are unable to regularly afford three meals a day. Millions of children die a premature death because of malnutrition. Thousands of mothers die in labour rooms. Countless people suffer from waterborne diseases. We lack even a whiff of uncontaminated air to breathe. Excessive carbon emission, deforestation, and industrial outcry are ruining our environment every second. That implies that our basic needs are unmet. Many of our battles are unconquered. So, what are we fighting for?
Undeniably, we have remarkable achievements. We have voyaged shuttles to space, invented cures and preventions of many life-threatening diseases, earned capabilities to stand against natural calamities, reached the pinnacle of science and technology and many more. For that, we can deservingly cheer ourselves up aloud.
Behold, global wealth is being irrationally polarised. Only ten of the most affluent families have bagged more than half of the total wealth. Further, a whopping amount of money is nonsensically spent by some militarily mighty warmongering nations. They have been relentlessly criminalising wars, costing trillions of dollars as well as unnumbered carnage. In the name of scientific exploration, some utopians are dissipating billions of dollars after unrealistic dreams. Another group of people are splurging money to satisfy their lust and luxuries. However, the acute pain of hunger keeps biting our stomachs endlessly.
Why do people lavish tons of money on wanton wars, insignificant scientific explorations, and extravagant luxuries? Why do they do such ridiculous things when our basic needs are unmet? In this regard, Nobel Peace laureate professor Muhammad Yunus offered a comprehensive explanation. He pointed it as an offshoot of our existing selfish economic structure. In the current financial system, the capital gets invested with the view to skimming up the profit, and thus, the wealth gravitates to the capital owners alone. Consequently, a few individuals become filthy rich and eventually take control of the government and become the uniaxial rulers of the economy. They manipulate the market to captivate consumers so that wealth streams towards their gigantic mouths.
It is worth bearing in mind that the primary outgrowths of wealth concentration are poverty and inequality, and these two negative externalities have dire socio-economic ramifications. Wealth concentration only expands the chasm between the rich and the poor and, therefore, an uneven socio-economic structure comes into being. In such a lopsided society, only a few individuals enjoy the most privileged lives while others remain underprivileged, which is why chaos and conflicts occur and the peace perishes for good. The civilisational doctrine points the finger at the futility of our institutional dogma. But it could be otherwise. There could be a well-constructed and equitable society with a rational distribution of wealth. In this regard, professor Yunus envisions a 'new kind of capitalism', where business profit has to be distributed to society to address its 'most pressing needs' rather than nourish a handful of opportunists. He narrated it thus:
'We see the need for two kinds of businesses: one for personal gain, another dedicated to helping others. In one kind of business, the objective is to maximise profits for the owners with little or no consideration for others... In the other kind of business, everything is for the benefit of others, and nothing is for the owners —except the pleasure of serving humanity. The second kind of business, built on the selfless part of human nature, I have named social business.'
To run such a business, Yunus prescribes seven operational principles mentioned hereunder:
— The business objective is to overcome poverty or one or more problems (such as education, health, technology access, and environment) that threaten people and society not to maximise profit.
— The company will attain financial and economic sustainability.
— Investors get back only their investment amount. No dividend is given beyond the return of the original investment.
— When the investment amount is paid back, profit stays with the company for expansion and improvement.
— The company will be environmentally conscious.
— The workforce gets market wage with better-than-standard working conditions.
— Do it with joy.
The first principle is about the objectives of the business. The sole purpose of social business is to address the pressing needs of humanity or persisting social problems such as poverty, unemployment, education, health, and the environment. Simultaneously, this type of business should behave like conventional ones to deal with market forces to gain financial and economic sustainability. The unique condition in making the investment in social business is that the investor must eschew the business profit share. The profit has to be used only for social good while the business must be run, keeping the environment unharmed. It must not commit any ecological defilement. Besides, the social business employees should be offered the market salary along with 'better-than-standard working conditions'. That implies the employee value proposition should be given high priority. The last principle suggests that the business must be helmed with the 'pleasure of serving humanity'. In a nutshell, the rationale of social business lies in its objectivity of contributing to society. This business addresses social problems while remaining financially sustainable.
Social business seems to be very crucial to address the current pandemic-stricken society. The unprecedented invasion of COVID-19 has caused severe damage to the global economy. It has triggered multiple socio-economic problems by increasing the rate of poverty and unemployment as well as child marriage, school dropout, child labour, divorce so on and so forth. Further, the COVID-19 vaccine distribution has produced a vast divide and discrimination between the rich and the poor. The vaccine has been nationalised and politicised as well. Developed nations are buying and distributing the vaccine among their citizens while developing countries are waiting queued. Since the pandemic poses more threat to underprivileged people, they should be vaccinated first.
Since the onset of this pandemic, many have been quite vocal regarding the COVID-19 vaccine as the global common good so that the vaccine could be rationed to the poor equally. But it is not happening. Social business could help tackle this situation by taking the initiative to conduct research and produce this vaccine. Then, it could be distributed for free to poor people who cannot afford it while selling it at a market price to those who are able to pay. Thus, the COVID-19 outbreak could be addressed while keeping social business sustainable. Further, the higher practice of social business could reduce unemployment, poverty, and other socio-economic problems created by this pandemic.
Realising the irrefutable importance of social business, the academic community is nowadays coming forward and playing a pivotal role in popularising it. Many educational institutes across the world are offering courses in social business and social entrepreneurship. At least 84 universities are harbouring Yunus Social Business Centre to research social business modelled by professor Yunus. In Bangladesh, Dhaka International University and Daffodil International University have established YSBCs. Malaysia has so far housed Seven YSBCs, the highest number in the world. Among them, Albukhary International University defines social business as its niche. Worth mentioning, Nobel Laureate professor Muhammad Yunus, the pioneer of social business, is AIU's first chancellor.
Let us go back to the starting point. It is factual that there must be many battles to fight, but priority should be given to ones for humane living. The immutable fact is that we have to live on this planet in human society, and hence, we should make our community better liveable. In this regard, at first, we should address the fundamental problems such as poverty, hunger, inequalities, and injustice. We have to keep fighting until all these fundamental issues are resolved. The practice of such business is essential to healing our socio-economic wounds. The more equitable the socio-economic body, the better is our living. In this regard, to which extent social business needs be practised depends on where and how we want to scale up our society's standing. We will be able to make a fair society if our beastly instincts are subdued. We are human beings; we should demonstrate true human nature in every way. In this regard, social business is seemingly the humanistic version of the business. So, let us do it with joy.
Dr Reazul Islam is a lecturer at the School of Business and Social Sciences, Albukhary International University, Malaysia.
Want stories like this in your inbox?
Sign up to exclusive daily email
More Stories from Opinion