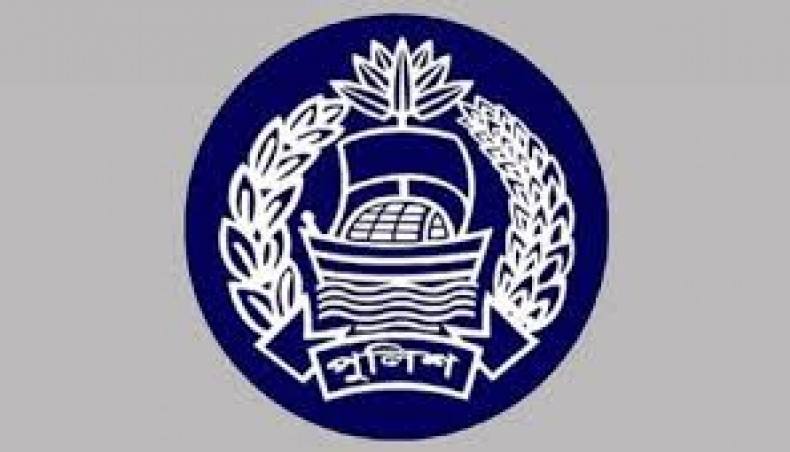 Inspector general of police Benazir Ahmed on Tuesday said that they did not want to see any people on streets but people could take permission online for their emergency movements during the fresh eight-day restrictions on public movements to be enforced from today to contain the surging COVID-19 infections.
'We are appealing to citizens to stay at home in order to curb the spread of COVID-19 infections in its second wave,' said Benazir while inaugurating the police's web-based pass system for citizens.
The people who have not been exempted in the Cabinet Division's special instructions could take an electronic movement pass with three-hour validity from https://movementpass.police.gov.bd/ with providing necessary information, including national ID card number and photo.
Police headquarters officials said that people could move intra-district with the e-pass and a person could not apply a mobile number more than once for the same reason.
Six lakh applications were registered on the website and 30,000 passes were issued as of 6:30pm on Tuesday, the media and publication wing of the police headquarters said.
The police chief said that they had yet to set any daily ceiling of the pass as they needed to access and assess feedbacks on the new service for a few more days.
Asked what marginalised people who do not have internet access or smartphones would do, Benazir said that if no one from the marginalised people could register, they could take the help of a neighbour.
Asked about the legality of the service, Benazir said, 'We will see when people move on roads. We are not saying that you cannot go outside without the movement pass but it is a service by which people can see that everything is happening systematically.'
Information technology expert Sumon Ahmed Sabir said that there was a risk of mass surveillance through the big data collected from the public.
Another risk is there if a third party could access the data, he said.
Supreme Court lawyer Jyotirmoy Barua said that the police might have introduced the e-pass with a good intention but they did not have the jurisdiction to control movement as per their law.
'With this, we are helping the advancement of mass surveillance process,' he said.
The government has imposed a fresh week-long restriction, ordering closure of all offices, both government and private, for a week from April 14 morning till April 21 midnight to contain the surging COVID-19 infections.
All offices excepting those providing emergency services would remain closed.
Want stories like this in your inbox?
Sign up to exclusive daily email
More Stories from Country