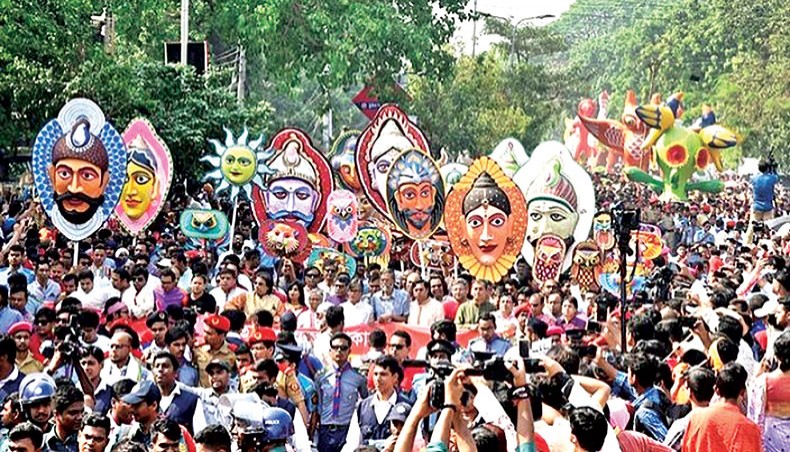 There will be no Mangal Shobhajatra on the Dhaka University campus marking Pahela Baishakh, the first day of Bengali New Year, considering the COVID-19 situation.
The university authorities circulated the decision in a press release issued by its public relations office.
Students of DU Fine Arts has been organising Mangal Shobhajatra since 1989.
The colourful procession, which was inscribed on UNESCO's Representative List of Intangible Cultural Heritage of Humanity in 2016, has become a signature event of Pahela Baishakh celebration in Bangladesh.
Participants carrying gigantic replicas of birds, fish, animals, and other motifs take part in the procession, which is considered an expression of the secular identity of the Bangladeshi people.
Mangal Shobhajatra was not held on the Bengali New Year 1427 due to COVID-19 outbreak.
Want stories like this in your inbox?
Sign up to exclusive daily email
More Stories from Country