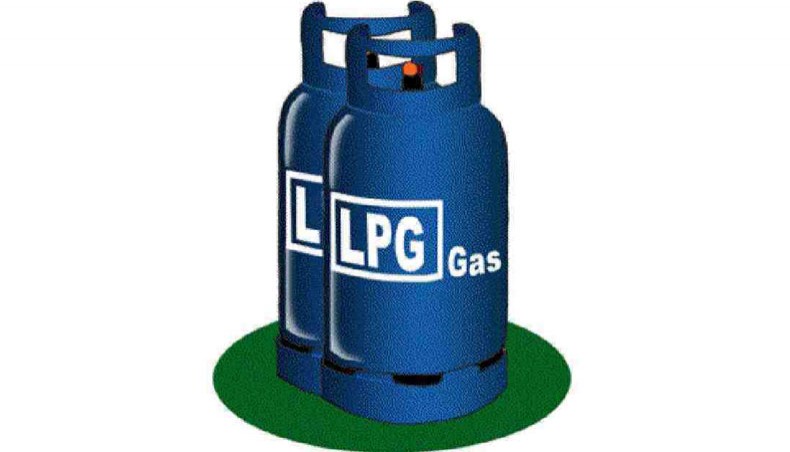 The Bangladesh Energy Regulatory Commission on Monday for the first time set retail LPG prices, which would now be changed every month keeping with the international market.
The BERC-set prices have come as a blessing for private companies as the prices are higher than the current market prices as the LPG business entered its lean period in April with the falling global consumption.
The price of a 12-kilogram LPG bottle of private companies which sells most has been set at Tk 975, although the price of such bottle stood at around Tk 950 on Sunday with a falling trend.
The price of a 12.5-kg bottle of LPG marketed by the government has been set at Tk 591 as the BERC reduced its current market price from Tk 600.
'The new prices will take effect from April 12,' said BERC chairman Abdul Jalil at a virtual press briefing.
'The retail prices will be changed every month in accordance with the international market price,' he said, warning that non-compliance with the order would be dealt with harshly.
LPG distributors were elated with the BERC-set prices as they had been gradually lowering their prices for selling out their stocks anticipating a global price fall.
They said that retailers were getting a bottle of 12.5-kg LPG for Tk 920 from them, about Tk 40 less from what they paid lately.
'The prices would have fallen further had the government not come up with the new prices,' said Mushfiqur Rahman, an LPG distributor in Khulna.
He said that the period between April and August is considered a lean period for their business because of a low global consumption.
The BERC also set the retail prices of a litre of reticulated LPG at Tk 0.1756 and a litre of liquid LPG consumed in transport sector as auto-gas at Tk 47.92.
The new prices are also higher than what the technical evaluation committee of the BERC recommended just three months ago during a public hearing.
The recommended prices for a 12.5-kg bottle was Tk 866 and for a litre of auto-gas Tk 40.80.
The recommended prices were prepared by taking into consideration every possible expense.
'The new prices have not matched the recommended prices because of changes on the international market,' said BERC deputy director Kamruzzaman, a member of the technical committee.
The BERC, established in 2003, is bound by its law to regulate the LPG business which it had never done until the High Court intervened following a Consumers Association of Bangladesh appeal.
About two dozens of companies which are involved in the LPG business traded over a million tonnes of LPG in the past year against over 1 lakh tonnes sold just a decade ago.
Experts have blamed the government for long for favouring LPG businesses without regulating them though the business has increased rapidly.
'The new prices lack justification and are not realistic,' CAB energy adviser M Shamsul Alam told New Age.
He said that charges that make up for the overall pricing were determined whimsically, ignoring their call for having them standardised by expert committees.
Shamsul Alam also called the BERC's decision to form a committee for changing LPG prices in line with the international market a violation of law.
'The decision is arbitrary as the prices can also be changed through public hearing and by the rules,' he said.
He also blamed the government for favouring LPG traders by allowing them to operate their business without any regulation for years.
The price of a 5.5-kg LPG bottle has been set at Tk 447 while a 12.5-kg bottle would cost Tk 1,017, a 15-kg bottle Tk 1,220, a 16-kg bottle Tk 1,301, a 18-kg bottle Tk 1,464, a 20-kg bottle Tk 1,627, a 22-kg bottle Tk 1,789, a 25-kg bottle Tk 2,032, a 30-kg bottle Tk 2,440, a 33-kg bottle Tk 2,683, a 35-kg bottle 2,846 and a 45-kg bottle Tk 3,659.
Want stories like this in your inbox?
Sign up to exclusive daily email
More Stories from Commodities