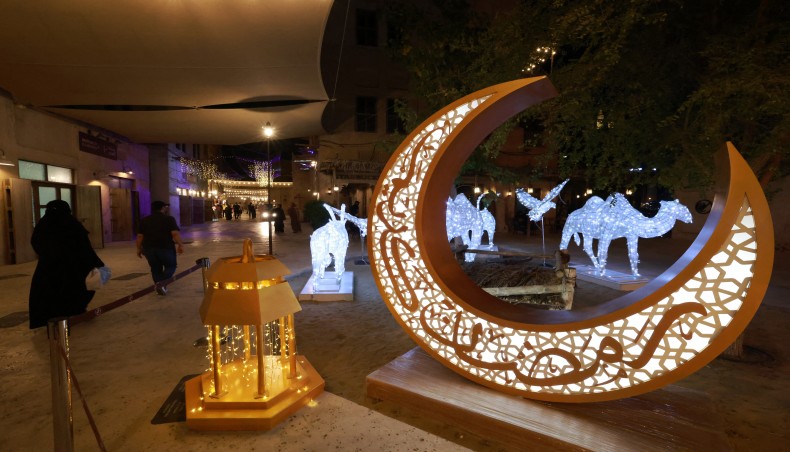 A meeting of the national moon sighting committee will be held at the conference room of the Islamic Foundation Baitul Mukarram in Dhaka on Tuesday, said an official release on Monday.
State minister for religious affairs Faridul Haque Khan will preside over the meeting.
'The meeting will be held for reviewing the news on moon sighting and taking decision on Ramadan of hijri 1442 and the meeting will take place at 6.45pm,' the release added.
The committee has also requested people to inform concerned deputy commissioner and upazila nirbahi officer if Ramadan moon appears anywhere on the sky. Even people can contact over phone –9559493, 9555947,9556407 and 9558337 or send fax on 9563397 and 9555951.
Ramadan will begin in Kingdom Saudi Arabia and other Middle East countries on Tuesday as moon observers said there was no sight of the Ramadan crescent on Sunday, reports khaleejtimes online.
Shabaan is the eighth month and Ramadan is the ninth month of the Islamic calendar. Shabaan started in Saudi Arabia a day ahead of the UAE due to the early sighting of the moon in the Kingdom.
The Muslim fasting month of Ramadan will begin on Tuesday April 13 in Egypt and Lebanon, religious authorities in the two countries announced Sunday, reports AFP.
'April 13 will be the first day of Ramadan,' said Egypt's Dar al-Ifta, the institution that issues religious edicts in the Arab world's most populous country.
In India, Ramadan begins on April 14, a Wednesday, and ends on May 12, which is a Wednesday, reports The Indian Express online.
In US, the month of Ramadan begins Monday and will span through May 12 when it culminates with Eid-ul-Fitr, which will break the sunrise-to-sunset fasts for Muslims, reports USA Today online.
Want stories like this in your inbox?
Sign up to exclusive daily email
More Stories from Country