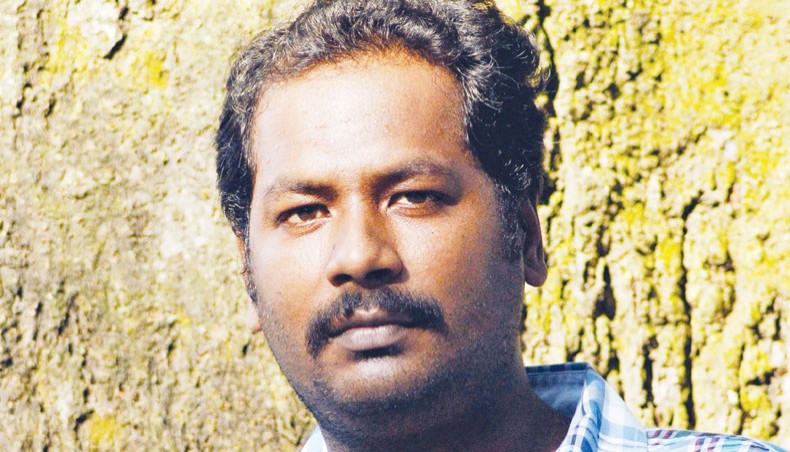 Poet Sheikh Asim Ishtiaque collection of poems entitled Godfather O Kabir Congress is now available at Amar Ekushey Book Fair.
Bookish Prokashoni has published the collection of poems that are cast around eroticism and emotional angst.
Godfather O Kabir Congress contains 142 poems.
'The poems in the book were written in the past six years. In these poems, I have tried to express the social reality in the guise of fairytales, erotic outburst, lust, anger, resentment, emotional intelligence, love and more,' he said and hastened to add, 'Godfather O Kabir Congress contains seven segments, namely Sufibader Ayna, Samarastra Karkhanay Kleder Michhil, Emergency Puppet Show, Ghorgrosthotar Boyan, Zen Musice-er Dhonge, Mouth Organ and Lal Jabagachhta Nei.'
'I feel that these poems written in prose form have emerged out of my inability to penetrate the mystery of conventional poems that use rhyme and other conventional poetic techniques,' he added.
Readers can buy copies of Godfather O Kabir Congress at the stall of Urrki at Amar Ekushey Book Fair. The book can be purchased at Batighar. Besides, readers can order it on the Facebook page of Bookish Prokashoni and on online platforms namely rokomari.com and urrki.com.
Want stories like this in your inbox?
Sign up to exclusive daily email
More Stories from Literature