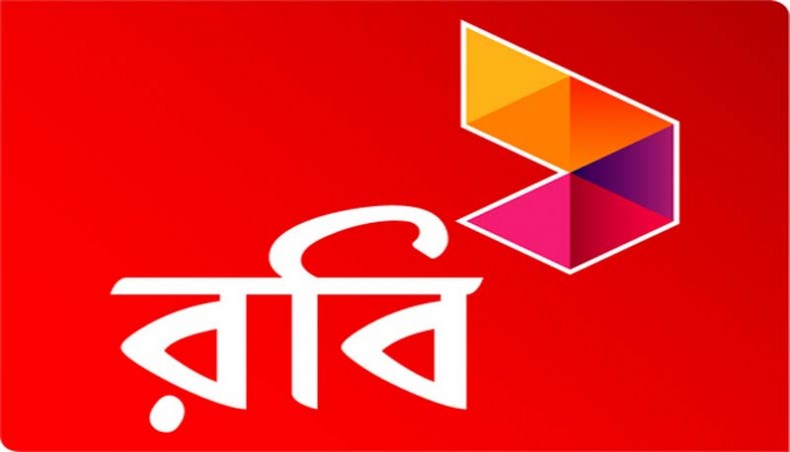 The country's second largest mobile phone operator Robi Axiata on Sunday announced 3 per cent interim cash dividend for its shareholders.
The operator made the announcement at an online press briefing.
The press conference was organised to declare the company's January-March quarterly business update for the year 2021.
Year-on-year profit after tax of the telecom operator increased to Tk 34 crore in January-March of 2021 against Tk 19 crore in profit after tax in the same period of the previous year.
With the PAT, the operator's earnings per share increased to Tk 0.07 in the first quarter of 2021 against Tk 0.04 in the same period of 2020.
Robi's EPS in 2020 was Tk 0.33.
Robi managing director and chief executive officer Mahtab Uddin Ahmed, however, said that the entity's profitability could have been much better if the taxation policy was fair towards them.
'Even through the largest operator is paying corporate tax at the rate of 40 per cent, the effective tax rate was over 75 per cent on Robi,' Mahtab said.
The operator urged the government to withdraw the minimum turnover tax from the telecom operators, saying that the government should facilitate telecom operators to survive otherwise such a high taxation would not bring any good to the country.
The company declared interim dividend after it had refrained from issuing any dividend to its shareholders for the year ended on December 31, 2020, the first annual declaration of the company after its enlistment on the country's stock exchanges.
Asked whether there would be any impact of move by Robi and GP's parent companies to merge operations of their two Malaysian telecom operators — Celcom Axiata Berhad (Celcom) and Digi.com Berhad (Digi) — on their business in Bangladesh, Mahtab said there was no direct or indirect relationship with the proposed merger in Malaysia.
There would be no impact on business in Bangladesh following the move in Malaysia, he said.
As per the information disclosed at the press briefing, Robi's earnings before interest, taxes, depreciation, and amortisation (EBITDA) increased by 3.1 per cent to Tk 810 crore in the first quarter of 2021 from Tk 790 crore in the same period of the previous year.
The operator's data revenue increased to Tk 770 crore in Q1 of 2021, up 16.3 per cent on Tk 660 crore in the same period of the past year.
Monthly average data usage per user of Robi increased to 3.4 gigabyte in Q1 of 2021 from 3 GB in the previous quarter.
Want stories like this in your inbox?
Sign up to exclusive daily email
More Stories from Telecom