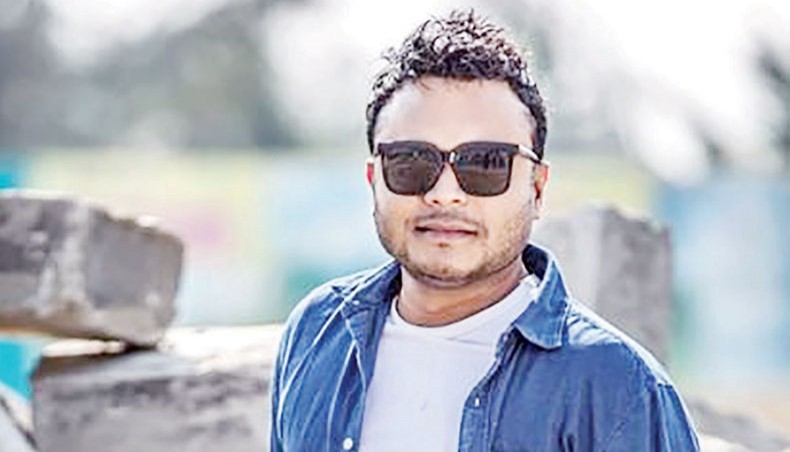 Actor Sabbir Hossain Mishu, who has carved a niche playing comedian in small screen productions, said he prefers slow and steady approach than achieving fame overnight.
'I enjoy playing comedy characters. I don't want to be number one overnight. I like to move towards my goals using a slow-and -steady approach. I have worked hard for years to reach where I am today and I am satisfied with my achievement,' Sabbir Hossain Mishu told New Age.
Though he is known for playing comedy characters, if he gets the chance, he does not shy away from serious roles.
'I play comedy characters because people enjoy watching me play comedian on small screen. However, I have also portrayed serious characters in many productions. If I am asked to play a serious character and I find it to my liking, I never shy away from it,' mentioned Mishu, who made his small screen debut with Redoan Rony and Iftekhar Ahmed Fahmi-directed Housefull in 2008.
Mishu has acted in over 200 small screen productions till date. He received huge response from viewers for his acting in Housefull, Hello, Denmohor, Shutdown, Vitamin T, Bachelor Point, On Alltime Running, Behind the Scene, Catch Behind, Hey baby, Prem Mohabbot Bhalobasa and others.
The actor wishes to be more selective in choosing characters in future.
'I want to be remembered for my acting. Therefore, I will be more selective in choosing characters in future. I will not act in productions, which are rushed and compromised with quality due to low budget,' said Mishu.
'Low quality productions can never leave an impression on viewers, who are used to watching teleplays and drama series on OTT platforms namely Netflix, Amazon, ZEE5 and others. People pay for viewing contents on OTT platforms and no one would spend money to watch low quality works,' mentioned Mishu, who made his silver screen debut in 2017.
'I have acted in two films namely Tania Ahmed-directed Bhalobasa Emoni Hoy and Iftekhar Ahmed Fagun-directed To Be Continued. Both of the films were released in 2017 and received a huge response from viewers,' mentioned Mishu, who studied electronic and telecommunication engineering at the Independent University, Bangladesh.
When asked why he chose acting as profession, he replied, 'I have always felt a special affinity to acting since I was a child. So, when it was time, I decided to pursue acting as profession.'
Mishu also spoke about his recent ventures.
'Now I am acting in seven drama series namely Bachelor Point, The Team and others. I play comedy characters in all the productions,' said Mishu, who urged all to follow health directives.
'I always wear masks and use hand sanitizer when I am not performing in front of the camera. The COVID-19 outbreak has changed shooting trends. People in shooting units are doing their best to follow the government-set health directives. Besides, the numbers of crew members have also been reduced to ensure safety,' said Mishu.
'I urge my fans and well-wishers to stay at home and follow health directives when they go outside. I hope people will not go outside unless it is absolute necessary during government-imposed restrictions. Please stay at home and watch our local productions,' Mishu ended.
Want stories like this in your inbox?
Sign up to exclusive daily email