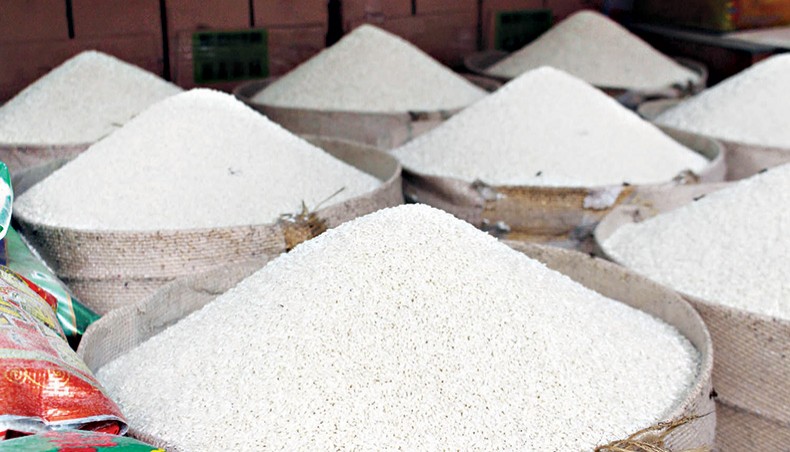 Year-on-year import of rice has increased almost 25 times in the first eight months of the current fiscal year 2020-2021 amid low government stock of the staple food coupled with soaring prices on the retail market.
The latest Bangladesh Bank data showed that the country's import of rice in the first eight months of the current fiscal year increased by $362 million to $377.2 million against import of $15.2 million in the same period of the fiscal year 2019-2020.
Rice import spiked after the government decided in December 2020 to allow private businesses to import rice from abroad.
In a bid to facilitate the import of the commodity, the government reduced the import duty on rice to 25 per cent from 62.5 per cent.
BB officials said that the figure of rice import would rise further when the value of 50,000 tonnes of rice imported by the government from India would be added to the tally.
With a view to increasing its stock of the staple, the government in March decided to import non-basmati boiled rice from M/s PK Agri Link Private Limited through an international tender.
Even after the move, prices of the staple remained significantly high in the first four months of the year compared with the prices in January 2020.
As per the Trading Corporation of Bangladesh data, the coarse variety of rice sold for Tk 46-52 a kg on April 9, 2021 while the variety was sold for Tk 38-40 a kg on January 3, 2020.
On April 9 this year, the fine varieties of Miniket and Najirshail rice sold for 65-70 a kg while the same varieties were sold for Tk 55-60 a kg on January 3, 2020.
With the coronavirus outbreak leading to income erosion, the sharp increase in rice prices has led to sufferings of people from mostly the middle- and low-income groups.
In March, the government's rice stock dropped to 4.77 lakh tonnes from 14.14 lakh tonnes in the same month of the previous year, resulting in reduced government control over the retail market.
On the other hand, the import of rice by the private sector reached around 3.8 lakh tonnes in March against the government's approval to import around 13.5 lakh tonnes, leaving the supply situation almost unchanged.
The country's overall spending against food grain import rose by 28.39 per cent to $1.55 billion in July-February of FY21 against its spending of $1.21 billion in the same period of FY20 mainly due to a sharp increase in rice imports.
Wheat import, however, dropped by 1.63 per cent to $1.17 billion during the period under consideration in FY21 against import of $1.19 billion in the same period of FY20.
Want stories like this in your inbox?
Sign up to exclusive daily email
More Stories from Trade & Commerce