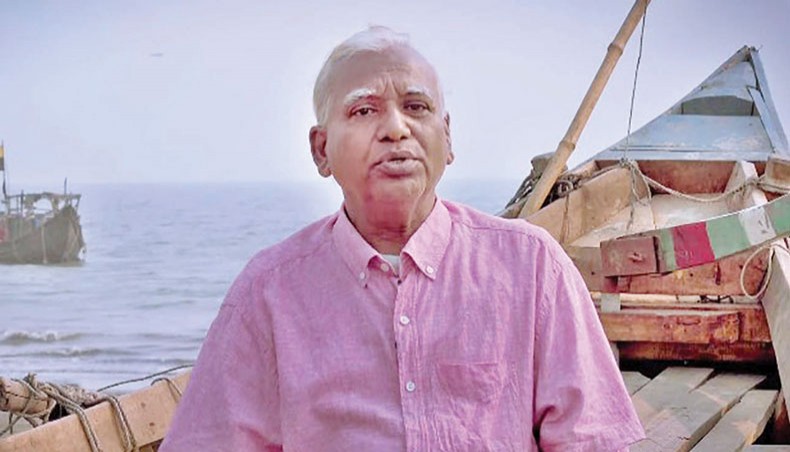 Abdul Halim Belal, a member of the transgender community, is a freedom fighter whose struggle did not end even after Bangladesh gained freedom.
Belal took up arms to fight the Pakistani army in the War of Independence in 1971. But after the war, he gradually realised his gender did not fit into the conventional frame of identity. Belal also lost the freedom fighter certificate signed by Muhammad Ataul Goni Osmani. After that he went into hiding and did not even let his relatives, family members and friends know where he was and how he lived his life in the past 50 years.
Belal now lives in Dhaka under the alias Master Rony Hijra.
Narrating the story of Abdul Halim Belal, filmmaker Shariful Islam Palash has released a documentary titled Untold tales of the day of blazing glory: Master Rony's Story on the YouTube channel named The Path Creator on Wednesday night.
Shariful plans to releasing more episodes, portraying the stories of members of the underprivileged transgender communities who had directly fought for the country, lost their dear ones, been tortured by the Pakistani forces, or helped the freedom fighters in 1971 as part of Untold Tales of the day of Blazing Glory.
'I want to make people aware about the contribution and sacrifices of members of the transgender community who have fought directly in the war, helped the freedom fighters, lost relatives or were tortured by the Pakistani occupation forces. Two more episodes will be released as part of Untold Tales of the day of Blazing Glory. The episodes were sponsored by the non-governmental organisation Bandhu Social Welfare Society,' Shariful Islam Palash told New Age.
'Upcoming two episodes, scheduled to be released in May 2021, will depict stories of Panna Hijra and Kabir Shikdar Kabari,' Shariful Islam Palash added.
Want stories like this in your inbox?
Sign up to exclusive daily email