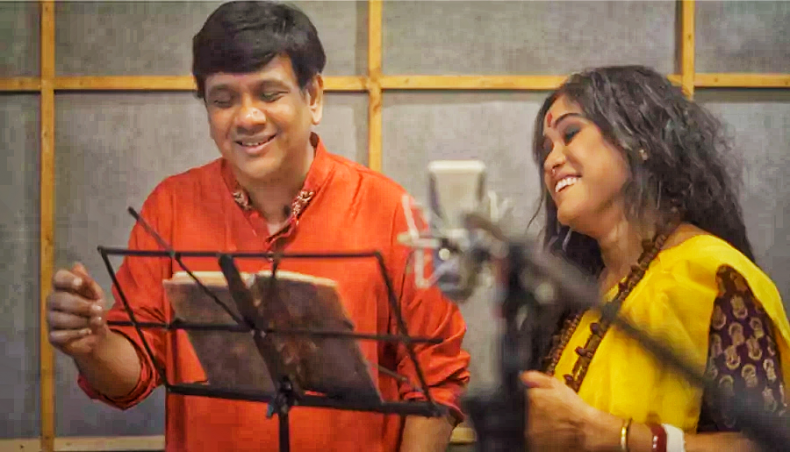 Bangladeshi singer Sabbir Nasir recorded a duet song with Indian singer Shampa Bishwas, said a press release on Thursday.
The song titled Binodinee Rai was written and tuned by Plabon Koreshi while Rial Ashiq composed the music.
'I enjoy listening to songs written and composed by Plabon. I have tried to render the song incorporating my own style while keeping the essence of the tune. I hope listeners will enjoy it,' said Sabbir Nasir.
'I have previously lent my voice to Plabon-composed song Indubala, which received a huge response from music lovers in Bangladesh. I did not know him when I rendered the song. Recording Binodinee Rai has been a great experience for me. This time, I also got to meet Plabon Koreshi in person. Besides, I have enjoyed my visit to Bangladesh. I would love to visit Bangladesh again in future,' said Shampa Bishwas.
'The song Binodinee Rai belongs to the dhamail genre. I have tried to put my best effort into writing the lyrics and setting the tune for the song. I am fond of Sabbir Nasir. I have been in awe of him for his devotion to songs that are authentic. Shampa Bishwas is not only a good singer but also an excellent human being. I hope Binodinee Rai will receive a huge response from music lovers,' said Plabon Koreshi.
Want stories like this in your inbox?
Sign up to exclusive daily email