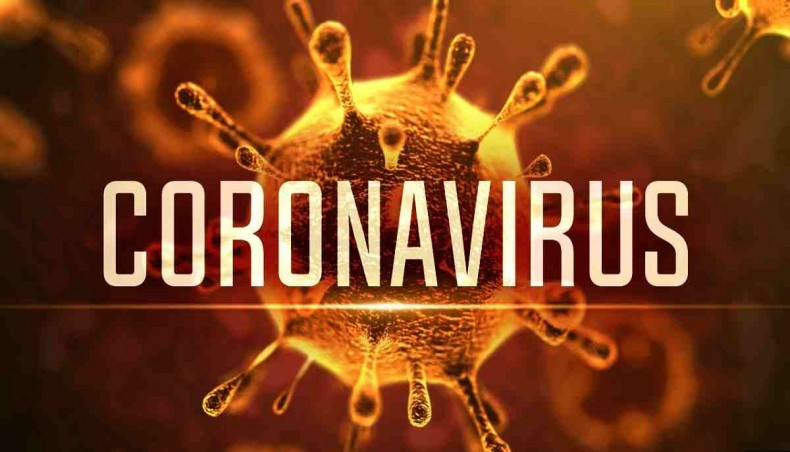 The fresh wave of COVID-19 infections continued to swell in the country as it reported record 7,626 new cases and 63 more deaths in the past 24 hours ending at 8:00am on Wednesday.
The record increase in COVID-19 patients for the second day has kept putting an enormous pressure on hospitals, particularly in the capital.
With the new figures, the country has so far tallied 9,447 deaths and 6,59,278 cases, according to the Directorate General of Health Services.
The daily number of cases remained above 7,000 in the past four days and the daily deaths remained above 60 in the last two days and above 50 in the last eight days.
Health minister Zahid Maleque said that the government was struggling to provide proper care due to a sudden increase in the number of COVID-19 patients in hospitals.
'The capital's hospitals are overflowing,' he said in an online event on Wednesday.
'We are already struggling to provide proper care due to the rise in COVID-19 cases. Our struggle will continue if the infections could not be checked,' he said.
On Wednesday, the country had 88,192 active cases, 80 per cent of which were in Dhaka.
In Dhaka city, government hospitals have 2,736 COVID-19 beds and 132 ICUs but most of the beds remained occupied.
Kurmitola General Hospital had 136 additional patients against its capacity of 275 beds and the hospital arranged treatment facilities on the corridor.
All the 10 ICUs of the hospital were occupied.
Mugda Medical College Hospital had only six beds vacant at the 310-bed facilities for COVID-19 patients.
The hospital has 19 ICU beds for COVID-19 but only one bed was vacant Wednesday afternoon.
'We are facing an enormous pressure of patients,' said the hospital's medicine professor Hasnat Karim.
Dhaka Medical College Hospital, the largest facility for COVID-19, has 883 beds and 20 ICU beds but it had 189 beds vacant while all the ICU beds remained occupied on Wednesday.
'We are unable to provide ICU beds to all who are really in need of such facilities,' said DMCH assistant director Alauddin Al Azad.
The country has witnessed the fresh wave of the coronavirus outbreak since the first week of March, one year after the detection of first cases on March 8, 2020.
The COVID-19 situation had started to improve since September, 2020 and in January-February this year the daily test positivity rate dropped to 2.5 per cent.
The daily positivity rate, however, has been hovering around 21-23 per cent for the last few days.
In the past 24 hours ending at 8:00am on Wednesday, the test positivity rate stood at 22.02 per cent after testing 34,630 samples across the country.
The positivity rate dropped to 21.02 per cent on Tuesday after recording above 23 per cent in the previous four days.
Want stories like this in your inbox?
Sign up to exclusive daily email
More Stories from Country