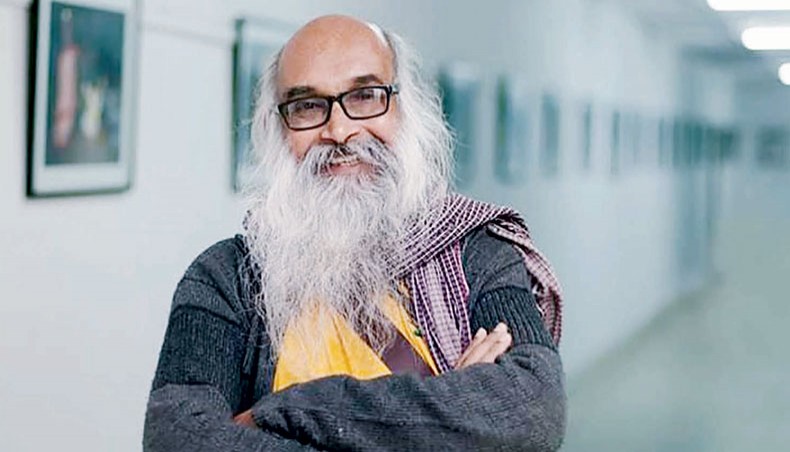 Poet-essayist Syed Tarik's collection of essays titled Sufibad O Sahityer Mohona is now available at Amar Ekushey Book Fair.
The book, published by Bangala Gabeshana, contains a total of 14 essays and two interviews.
'Sufibad O Sahityer Mohona contains essays which were written between 2005 and 2020. My first collection of essays Sahityer Alap was published in 2019 from Bangala Gabeshana. The content of that book was mainly literary, which was written between 1985 and 1990. Then, I gradually became engrossed in Sufism — in thinking, feeling, practicing and living,' Syed Tarik told New Age.
'I wrote various kinds of prose on the main and relevant issues of Sufi belief. I have written a few essays on the relationship, possibilities and interactions between literature (especially poetry) and Sufism. I also made an attempt to analyse a few literary issues, contexts from the Sufi point of view. I have looked at social issues like sectarian violence from Sufi perspective. I have looked at Rabindranath's songs through the Sufi lens. I have also described the processes of creating some of my own poems,' Tarik explained.
'In two interviews, I talked about my poetry and how Sufi thoughts had shaped my psyche and seeped into my poems,' mentioned poet Syed Tarik.
Syed Tarik has earlier published books namely Chhuri Haate Ashwa Chhute Jaay, Magna Takhan Morakabay, Amar Phakiri and others.
Readers can buy the book at the stall of Bangala Gabeshana at Amar Ekushey Book Fair. It can also be purchased at book shops namely Pathak Samabesh and online platform rokomari.com. Besides, readers can buy the book on the Facebook page and website of Bangala Gabeshana.
Want stories like this in your inbox?
Sign up to exclusive daily email
More Stories from Literature