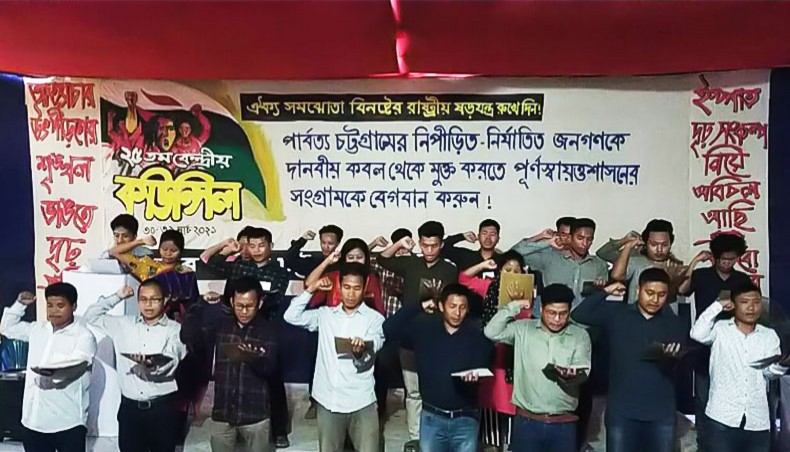 Pahari Chattra Parishad held its 25th central council on March 30 in Khagrachari district.
Sunayan Chakma was elected as the president and Sunil Tripura became the general secretary in the 25th central council.
The first session of the two-day-long council programmes was chaired by PCP president Bipul Chakma while PCP general secretary Sunayan Chakma moderated the programme. United Peoples Democratic Front's organiser Sumen Chakma, Democratic Youth Forum's general secretary Ziko Tripura, and Hill Women's Federation's office secretary Neeti Chakma spoke in the first session.
In the following sessions the PCP general secretary, organisational secretary, finance secretary, and office secretary presented reports while members of the organisation spoke and shared their experiences.
The new 23-member committee was announced in the last session of the second day.
New Age Youth desk.
Want stories like this in your inbox?
Sign up to exclusive daily email