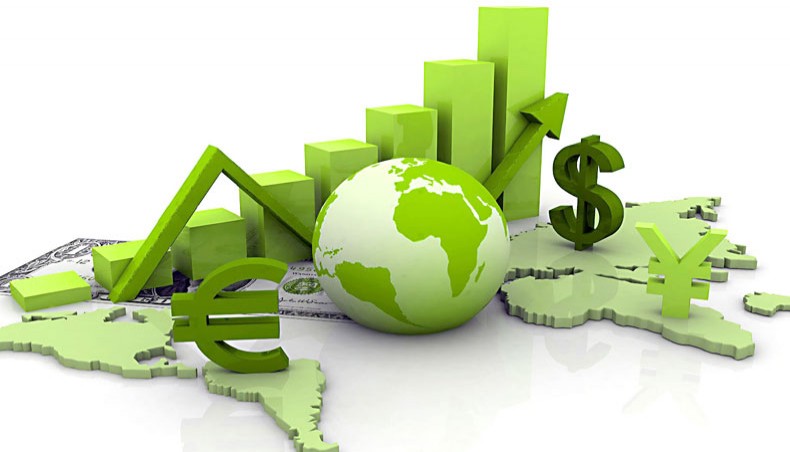 SUSTAINABILITY issue has got new traction across the world. The lockdown during the early days of the COVID-19 pandemic has shown us how far we have damaged our environments. According to the International Energy Agency, COVID-19 related restrictions brought about 6 per cent drop in energy related carbon-dioxide emissions last year. Globally, the decline in road activity accounted for 50 per cent of the fall in the demand for oil, and the slump in aviation for 35 per cent.
According to the United Nations Environment Programme, green financing is to increase the level of financial flows (from banking, micro-credit, insurance and investment) from the public, private and not-for-profit sectors to sustainable development priorities. The Global Sustainable Investment Alliance confirmed that global green finance investment reached to $30.7 trillion in 2019, an increase of over 34 per cent from 2016. Europe is one of the largest contributors in green finance thanks to its leadership position in issuing green bonds.
Bangladesh, a developing economy, is one of the most vulnerable countries to climate change. In the recent past, we have experienced a rise in droughts, floods, cyclones, water scarcity, rising sea level, water, air and sound pollution. Economic growth has brought negative externality along with prosperity. Unsustainable growth has caused enormous damage to our environments. Although we are not the biggest emitter of carbon-dioxide in the region, we have to deal with the growing climate risk. To mitigate this risk, Bangladesh has adopted the Sustainable Development Goals and developed the National Sustainable Development Strategy (2010–2021).
The financial sector, banks and non-bank financial institutions, has been playing a pivotal role in economic development. For example, domestic credit to private sector already surpassed 45 per cent of the gross domestic product in 2019. As of June 2020, there are 60 banks and 34 non-bank financial institutions where total assets of banks stood at Tk 17147.8 billion of which 67 per cent belongs to private commercial banks. At the same time, capital market is gradually becoming efficient in capital mobilisation.
Green finance can play an instrumental role in promoting sustainable development of Bangladesh. The latest quarterly report of the Bangladesh Bank confirmed that green finance crossed over Tk 110 billion in 2020 as banks are required to invest at least 5 per cent of their total investments in green sectors with an interest rate of 7–8 per cent. To promote this policy initiative, the Bangladesh Bank has increased revolving refinance scheme from Tk 2 billion to Tk 4 billion. Initially, only six green products or initiatives got refinance scheme facilities, but later the list has been extended to 55 different schemes.
The Bangladesh Bank issued Environmental Risk Management and Policy Guidelines for Green Banking for financial institutions including banks and non-bank financial institutions in 2011. Accordingly, the financial institutions have given more priorities for this sector. Consequently, investments under green financing are mainly geared towards the green establishment, transportation infrastructure, urban water management, agriculture, waste management and renewable energy. The International Finance Corporation, an organ of the World Bank, in their latest report pointed up a development of green finance in Asia and praised Bangladesh for doing better than other regional players.
We have seen the rise of sustainability reporting or green financing disclosure across the world. In line with that, the Financial Stability Board, a global group of regulators, set up the Taskforce on Climate-Related Financial Disclosures in 2015. Financial firms make up almost half of the over 1800 companies that back the Taskforce on Climate-Related Financial Disclosures recommendations. The US Securities and Exchange Commission has recently created a taskforce to examine environment, social and governance, commonly known as ESG, issues. Regulators in Britain, New Zealand, and Switzerland have planned to make such climate-related disclosure mandatory. Stock exchanges in Hong Kong, South Korea and London are also planning to do so. The European Union is not very far behind.
However, many financial institutions in our country are still not taking this issue seriously and are reluctant to disclose information related to green financing. A growing number of studies show that in spite of having uniform reporting standards most of the financial institutions are not providing full disclosure. A few financial institutions incorporate their green financing data in their integrated reporting section while most of them disclose only partial information and some even do not bother to disclose any information at all. In addition to that, a lack of knowledge and awareness at the operational level has greatly hindered the development of green financing initiatives equally in the industry.
The world has experienced an unprecedented move towards sustainability, and green finance is an important instrument to achieve it. Bangladesh has also joined the race as we are at the frontline of climate risk. To mitigate this unforeseeable risk, we need a concerted effort from all fronts. It is more than evident that green finance can play a major role in sustainable development. Financial institutions should allocate more funds to this sector on priority basis. The Bangladesh Securities and Exchange Commission should come forward to formulate mandatory ESG disclosure for all listed companies along with financial institutions. Finally, it is the high time to take initiatives to raise awareness among all the stakeholders.
Dr Md Akther Uddin is an assistant professor, school of business, the University of Creative Technology Chittagong.
Want stories like this in your inbox?
Sign up to exclusive daily email
More Stories from Opinion