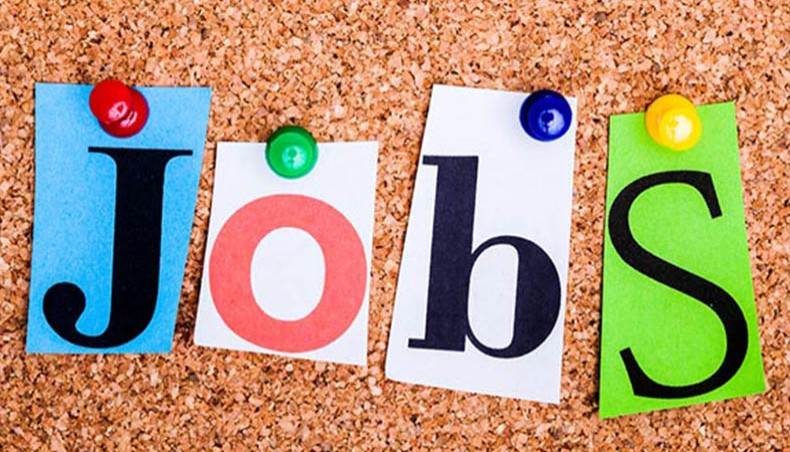 University graduates of Bangladesh are finding it hard to secure jobs after their degree and technology graduates are no different. Despite having a young and enthusiastic population, the education system is failing to produce world class workers in the technology sector. Siam Sarower Jamil argues that lack of contextualised curriculum and few opportunities of hand-on training are hindering our technological development
BANGLADESH is a country of prospects; the youth of this country are also potential. But our education system and syllabus are not planned properly to make a skilled generation. Only with robust changes in the teaching system of our vocational courses our students will be able to emerge as skilled workforce. And the improvement of our new generation means the overall development of the country. In this case, it requires effort and well-planned education. But how far has it actually been? Why are the youth of the country still sitting unemployed after getting university education? Where's the fault?
Currently, many students are studying computer engineering or electrical engineering or IT related subjects. Many of them aim to go abroad for higher education. Many people also want to live outside the country by obtaining higher education. One has to be proficient in at least one foreign language for higher education abroad. English language proficiency is measured through the IELTS test. Students can apply for higher education outside the country if they can earn certain points in this exam.
Likewise, if one wants to apply for a job abroad, then this test is required. However, in countries where English in not the mother tongue, one has to be fluent in a language other than English. For example, employers in Japan or China must be proficient in Japanese or Mandarin. There are also test systems for measuring proficiency in these languages. Applicants can apply for a job only after attaining certain linguistic levels. But, sadly, very few educational institutions in our country have such language courses.
As a result, many people lose opportunity to work in countries such as Japan, Korea or China, despite being qualified. There is also shortage of competent teachers in Bangladesh, so students fail to contribute to the development of the country even after obtaining their desired degree. Due to this Bangladesh is forced to take help from technologically advanced countries in various development activities. Whether it is Metrorail or the Jamuna Bridge or the Padma Bridge, experts from the developed world have been highly invested.
Billions of taka is going out of the country regularly in this way. However, the amount would have been reduced by many times if the higher education system was provided according to the merit of the country and the money would remain in the country. One of the main reasons that the meritorious of the country is not returning is the lack of adequate employment in the technology sector in Bangladesh.
Speaking of technologically advanced countries, the names of several countries come to the fore. These include Japan, the United States, South Korea, Israel, Germany, Russia, the United Kingdom and many more. If you think a little about why these countries are so advanced, first of all, you will be reminded of their technology. For instance, Japanese experts' advanced research has brought about unprecedented changes in their technology. Japan has made improvements in various sectors such as automobiles, electronics, machinery, optics, watch making, industrial robotics and more.
In Japan, the technology education system was made compulsory at the lower secondary level in 1958. Later vocational-technical education was made an optional subject at higher level. The purpose of teaching technology at the lower secondary level was to teach modern technology to the students through practical experience and to understand the relationship between life and technology and to improve the modern technology, to enhance the quality of daily life by making and running modern machines.
Not only at schools, but three years of technical education training was introduced to create experienced teachers. Later, various activities were also arranged to increase the work experience along with the vocational courses, so that students could utilise their knowledge in the industrial sector. Computer education courses were introduced later in 1980 at the lower secondary level in Japan.
At the higher secondary level, there is a course named 'mechatronics' which consists of 'mechanics' and 'electronics'. Thus, day by day Japan's education system has improved. In their system, education is provided not only through books but also through hands-on training. Students make their own machines, make it move and solve various problems. They will be able to play an outstanding role in the development of technology in the future. The education system is one of the main reasons why Japan has developed so much in technology.
In Bangladesh, computer science is providing students with the opportunity to learn in various fields of engineering, electrical and electronic engineering and more, which is contributing to the students' knowledge of IT. After getting a four-year degree, these students are going to the workplace, many of them do not have a suitable job and even if they have a job, they are not able to use their education in real life. In most cases, employers complain that they are not getting a skilled workforce.
Likewise, all these fresh graduates are striving to become proficient in the workplace. Employers are forced to arrange training for them. Now, let's talk about employment. As more and more students are getting degrees every year, not enough jobs are being created. A graduate student in electrical engineering is working in a low-paid call centre instead of working for an IT company. This is because there is not enough employment opportunity.
Some are doing jobs in various government offices, banks or various educational institutions even after having an IT education. Many people may find that they are enrolling in computer science but thinking of future job life may change their subject of education later on. Very few educational institutes provide practical application of academic education. Because the practical application of education is not taught to the students, they are unable to gain proper knowledge and become inefficient. As a result, they are failing to play a promising role in the country's development.
Like Japan, we can arrange technology-based vocational courses at the secondary and higher levels, so that students can be easily educated in technology education. There should be a practical application, not just academic education. Through these courses, sufficient vocational institutes should be established so that students can be easily educated in technical education. Regardless of the university degree, students may want to get a job or generate their own income after completing their studies in technical education through these courses.
Now there are countless students getting degrees in computer science or electrical engineering or technology-based subjects but they are not getting jobs immediately. They remain unemployed for quite some time, which is a burden to the economy of the whole nation. But with some practical training, one cannot remain unemployed for too long. There are many courses in universities that can teach modern technology, but there is no hand-on education system.
If there is a hand-on education system, we too can play a role in the discovery of new technologies. They will also be able to discover and operate different machines. Among the various vocational courses available, some of these courses are: computer specialists, web developers, automation control, medical transcription, organisational skill and machinists.
In addition to gaining linguistic knowledge, it is necessary to arrange for language education and international quality tests in various universities so that students can easily go abroad for education or employment. In addition, to eliminate unemployment, universities should be connected with the hi-tech parks so that after graduation, young people can easily get jobs.
Siam Sarower Jamil is an engineering graduate and science writer.
Want stories like this in your inbox?
Sign up to exclusive daily email
More Stories from Mindspeak