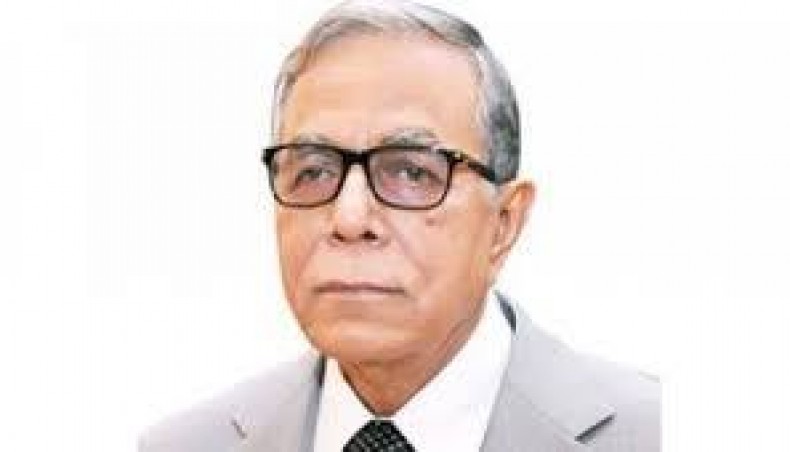 Mentioning e-commerce as an important sector, president Abdul Hamid stressed the need for strong monitoring and control to prevent cheating by a handful of people so that the expansion of the sector does not stop in any way.
He came up with the observation while delivering speech at the virtual opening ceremony of Digital Device and Innovation Expo 2021.
The expo is being held for the second time with theme of 'Make here, Sell everywhere' at Bangladesh Film Archive Complex.
'The interest of buyers towards e-commerce is growing day by day. In order to keep this interest unhurt, buyers need to gain trust and confidence. But some people are cheating in the name of e-commerce. They are delivering low quality or other products instead of the displayed products online,' he said.
Cheats also close their Facebook page or website without delivering the products after getting the payment and thus shoppers are being deceived and losing interest in online shopping, he said.
Expressing his concern over increase in cybercrimes with the development of information technology, Hamid said these also instigate social unrests on various issues. 'Skilled human resources must be built in addition to the development of advanced technology in controlling cybercrimes,' he added.
He hoped that all concerned including the IT entrepreneurs will take effective steps in this regard.
Referring to various steps of the government to create entrepreneurs in the ICT sector, president Hamid said that necessary financial support was being provided for start-ups and innovations and 'Start Up Bangladesh' company has been established in addition to taking up various projects to institutionalise start-up and innovation culture.
He also hoped that all these initiatives will create new entrepreneurs in the IT sector as well as huge employment opportunities.
'Digital Device and Innovation Expo-2021' which was inaugurated on April 1 will continue until April 3 virtually and physically.
Chairman of Parliamentary Standing Committee on Ministry of Posts, Telecommunications and Information Technology AKM Rahmatullah was present as special guest along with senior secretary of ICT division NM Zeaul Alam, managing director (secretary) of Bangladesh Hi-Tech Park Authority Hosne Ara Begum.
Want stories like this in your inbox?
Sign up to exclusive daily email
More Stories from Trade & Commerce