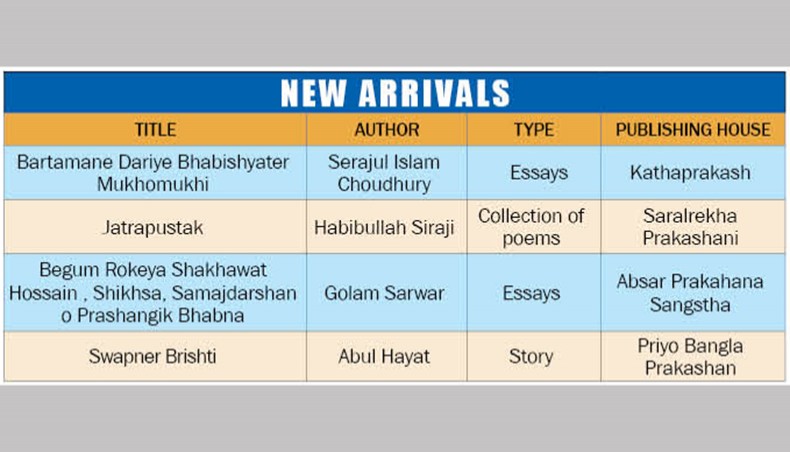 Amar Ekushey Book Fair witnessed a low turnout of visitors for the third consecutive day on Sunday due to Hefazat-e-Islam imposed countrywide daylong strike and rise in COVID-19 infections.
Publishers and stall attendants said that they had expected better sales in the weekends and the fair would get momentum on Sunday as it was the eleventh day of this year's fair.
They said that today's low turnout of visitors was mainly related to the strike enforced by Hefazat-e-Islam and rising cases of COVID-19 infections and hot weather as well.
They also said it had been proved that the fair would not gain momentum in March instead of February.
Book publisher Mizanur Rahman Saradar said that it had been proved this year that people of Bangladesh do not like the fair in March instead of February.
'We expected a large sale during weekends and it went in vain due to the traffic restrictions in the capital for the VVIP movements on Friday and Saturday on the occasion of the golden jubilee celebrations of the country's independence,' he observed.
'Today's sale and visitors' turnout fall due to the strike organised by Hefazat-e-Islam. We have realised that this year's fair would not be a vibrant one,' Mizanur added.
Mustafa Selim, publisher of publishing house Utsa, said, 'People do not come at the venue in the fear of getting infected with COVID-19. Earlier, we observed that people visited the fair along with their family members. I cannot urge them to come at the fair amid COVID-19 outbreak'.
'I thank those who are coming at the fair in spite of having risk of COVID-19 infection. Last two days traffic restrictions and today's strike are also the causes of low turnout,' Mustafa added.
Mohammad Moniruzzaman, a stall attendant at Hawlader Prakashani stall, said, 'It is very difficult for visitors walking around the fair venue in such a warm weather.'
On the other hand, publishing house Tamralipi's sales were good comparing to that of in other stalls. The stall was surrounded by jam-packed visitors in last two days.
Tamralipi owner Tasnuva Adiba said, 'We were satisfied with the weekend's sale but it was lower comparing to the previous years'.'
A total of 122 new books were launched on Sunday and the total number of new arrivals reached 1,381 so far.
Want stories like this in your inbox?
Sign up to exclusive daily email
More Stories from Country