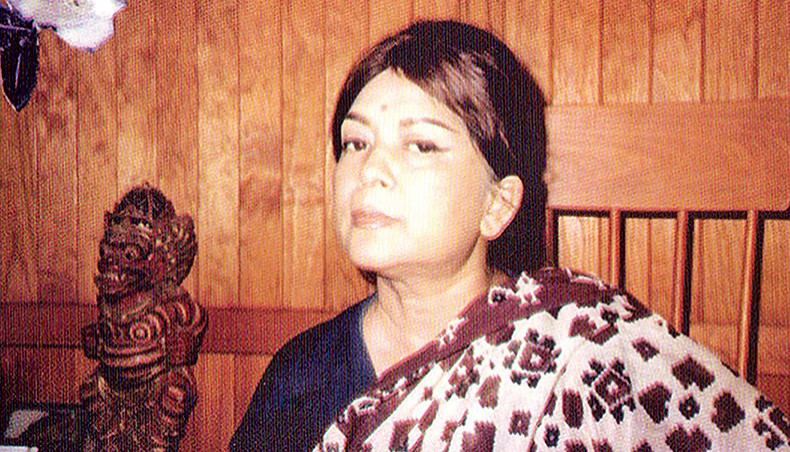 Today is the 81st anniversary of birth of the eminent sculptor Novera Ahmed, who is considered the first modern sculptor in Bangladesh.
Born on March 29, 1939, during a storied hunting expedition in the Sunderbans, the mangrove swamp of the Gangetic plain, Novera's name is forever attached to an influential mode of practice which was at once modern and indigenous.
Novera Ahmed's works feature a gamut of themes, including Buddhist and contextual modern subject matters and styles ranging from western, folk and others.
She was inspired by her mother who used to make dolls and clay houses and was drawn to sculptures at a young age.
Novera studied design at Camberwell School of Arts and Crafts in London and graduated in 1955. Then she went on to receive further training in Florence and Vienna.
She rose to prominence in 1960 with Inner Gaze, the first-ever solo sculpture exhibition by any sculptor in the then Pakistan.
Novera Ahmed, along with Hamidur Rahman, designed the Central Shaheed Minar, which commemorates the 1952 Language Movement, on Dhaka University campus.
She bid farewell to her home and settled permanently in Paris in 1963. Two years travelling through East Asia inspired a departure in form, yielding several assemblages made from the debris of American warplanes.
Today, more than 30 of her major sculptural pieces are housed in Bangladesh National Museum, Dhaka, while some of her latter-day works can be viewed at the Novera Ahmed Museum, founded in 2018 by her husband in the small town of La Roche-Guyon outside of Paris, France.
Novera was awarded Ekushey Padak in 1997. She passed away on May 6, 2015.
Want stories like this in your inbox?
Sign up to exclusive daily email
More Stories from Miscellany