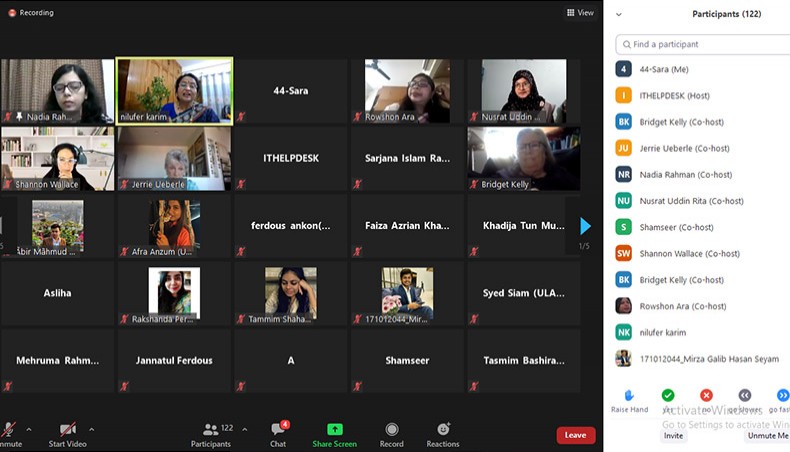 My Sister's Keeper held its third webinar 'Embracing Independence with Basic Practical Life Skills' on March 20, 2021, at 8:00 pm Bangladesh time on Zoom.
The third and last webinar of the series was held to bring more awareness about domestic violence amongst the people of Bangladesh and all over the world.
Two speakers, Nilufer Ahmed Karim, gender and management consultant and former president of Women's Entrepreneur Association of Bangladesh and Rowshan Ara, gender and human rights activist, member and project director of Naripokkho, talked about the importance of being financially independent and how practical life skills can be attained by the women who are victims of domestic violence.
The discussion included information regarding basic ideas of entrepreneurship, freelancing and job skills. They also talked about how the importance of financial independence and how the information can be easily accessible to women from all socio-economic background.
My Sister's Keeper project is running under the supervision of the University of Liberal Arts Bangladesh and World academy for the Future of women.
New Age Youth desk.
Want stories like this in your inbox?
Sign up to exclusive daily email