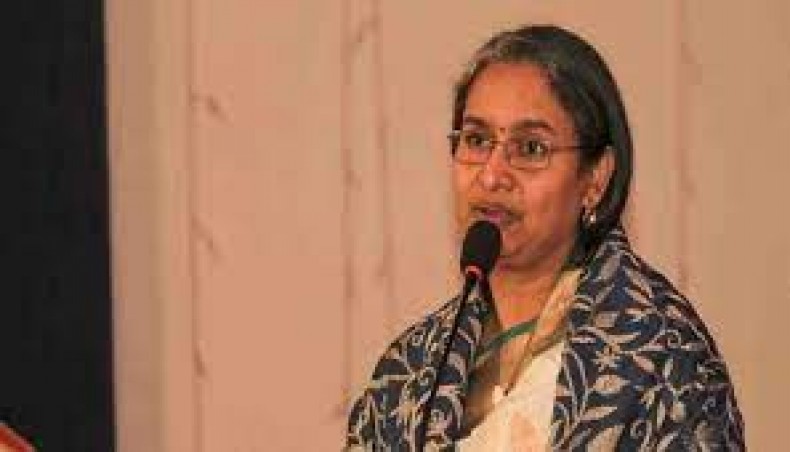 Education minister Dipu Moni on Thursday said that the closure of schools, colleges and madrassahs might be extended till after the Eid vacations like that of universities because of the recent surge in COVID-19 infections.
Universities are scheduled to reopen on May 24, after the vacations for Eid-ul-Fitr which will be celebrated in the second week of May.
Dipu Moni told reporters on Thursday that she was scheduled to hold a meeting later in the day with the National Advisory Committee formed by the government to mitigate the COVID-19 outbreak to finalise a new schedule for reopening educational intuitions.
The decision would be made public today, she said after attending a programme to observe Genocide Day at the Awami League office at Bangabandhu Avenue.
'The present government led by Sheikh Hasina will not take any decisions that might create public health concern. The health issue of students, parents, teachers and other staff will be given top priority in case of declaring a new schedule for reopening educational institutions,' she said.
On February 27, Dipu Moni, after a cabinet committee meeting, said that schools, colleges and madrassahs would reopen on a limited scale on March 30 and universities on May 24 after the vaccination of teachers and residential students of public universities.
The country's educational institutions have been closed since March 17, 2020 for the COVID-19 outbreak and students have continued studies through online classes, TV channel broadcasts or through other alternative ways.
The government cancelled the Higher Secondary Certificate, the Junior School Certificate and the Primary Education Completion examinations in 2020 for the outbreak.
Want stories like this in your inbox?
Sign up to exclusive daily email
More Stories from Country