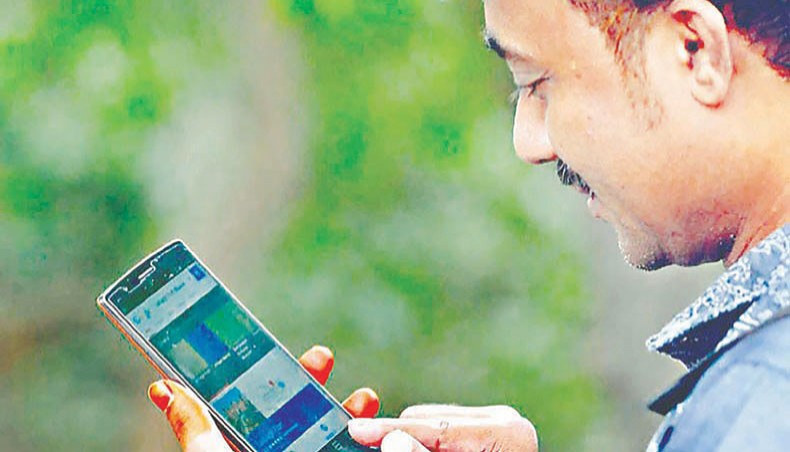 The country's mobile phone operators have failed to comply with the regulatory requirement in providing 4G data download speed to their subscribers with state-owned Teletalk identified as the poorest operator.
The state of 4G data speed of the telecom operators was revealed by the Bangladesh Telecommunication Regulatory Commission on Wednesday after conducting tests covering around 1,121 kilometres in the Dhaka city.
Though the 4G data download speed of the telecom operators was found below the regulatory benchmark of 7 megabyte per second in the capital, the service quality of the operators was considered far better in Dhaka rather than other areas in the country.
The BTRC report came at a time when the telecommunication regulator drafted guidelines in January, 2021 on the launch of 5G service by the year 2023.
So far, around 400 telecom operators in 129 countries or territories have invested in 5G network with the service already launched by 96 operators in different countries.
The country's poor internet speed was also reflected in the report of Ookla, a global leader in mobile and broadband network testing applications and technology as it ranked Bangladesh as the fifth worst country in terms of mobile internet speed in its Speedtest Global Index for the month of December 2020.
Among the three private mobile phone operators —Grameenphone, Robi and Banglalink, subscribers of Banglalink witnessed the lowest 4G data download speed, 4.94 megabits per second.
Teletalk's average 4G data download speed in Dhaka was the lowest— 2.82 megabits per second — among all the mobile phone operators.
The fourth generation data download speed of two leading mobile operators — GP and Robi — was 5.72Mbps in the capital.
Officials of the mobile phone operators blamed scarcity and high price of spectrum and lack of optical fibre connectivity as the major reasons for the deviation in service quality.
Robi chief corporate and regulatory officer Shahed Alam told New Age, 'We feel the average speed of mobile internet that the BTRC drive test has revealed is more than satisfactory.'
'Technically speaking, 3 Mbps speed is more than enough to watch an HD quality video or doing any task using mobile internet,' he said.
'However, for better quality, MNOs must have at least 80 to 100 MHz of spectrum holding on average but currently we don't even have that amount of spectrum allocated to us,' said Shahed, adding, 'Moreover, most of our sites or BTSs are not yet connected with optical fibre network.'
'Besides, quality handset is a key pre-requisite for enjoying better quality of data service,' he said.
On March 8, the commission in an auction sold 27.4 megahertz of spectrum to the telecom operators to resolve the spectrum scarcity problem but still the operators are dissatisfied with the availability of spectrum at a suitable cost.
Apart from the 4G data download speed, the major mobile operators — GP, Robi and Banglalink — complied with the BTRC requirement in all other parameters, including call setup success rate, call drop rate, service coverage and 4G data uploading speed.
In terms of call drop rate, leading mobile phone operator GP's rate was the lowest, 0.18 per cent, among the four operators.
A GP statement said, 'To ensure a better customer experience, Grameenphone is working relentlessly by modernising the network including rolling out new towers, preparing to deploy additional spectrum and keeping fibre up and running amidst several fibre cut incidents due to development works at roads and railways.'
The call drop rate of Banglalink, Robi and Teletalk was 0.31 per cent, 0.37 per cent and 1.31 per cent respectively.
In terms of call setup time, Teletalk failed to comply with the regulatory requirement of setting up calls within 7 seconds as the operator took 8.28 seconds to set up calls.
Want stories like this in your inbox?
Sign up to exclusive daily email
More Stories from Telecom