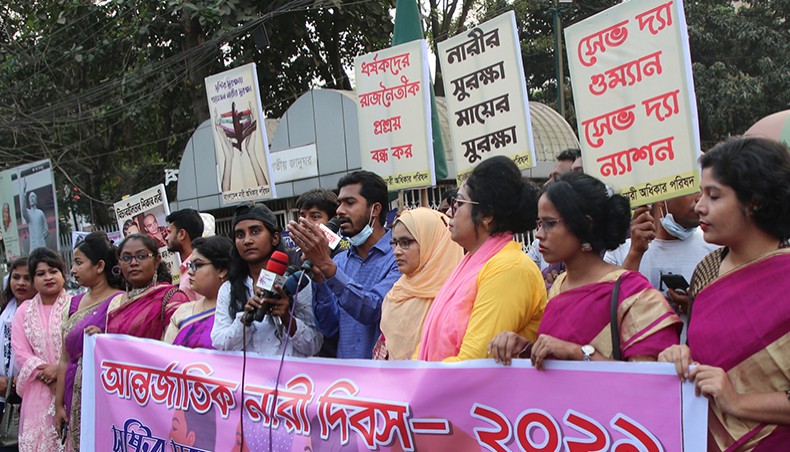 The Bangladesh Chhatra Odhikar Parishad on Monday launched the Bangladesh Nari Odhikar Parishad, a platform for women, in a rally in front of the National Museum.
Former Dhaka University Students' Union vice-president and Chhatra Odhikar Parishad joint-convener Nurul Haque Nur made the announcement and said that advocate Shirin Sultana was made the coordinator of the Nari Odhikar Parishad.
Nurul said that they were working to form a political platform and they had already formed Chhatra, Juba and Sramik Odhikar Parishad.
He said that they had opted to float the Nari Odhikar Parishad on International Women's Day.
He said that marginal women were denied their rights and he urged men to change their mindset about women at their own homes for a positive change of society and leading the country in a progressive way.
The newly-floated organisation's coordinator Shirin Sultana also spoke.
Want stories like this in your inbox?
Sign up to exclusive daily email
More Stories from Politics