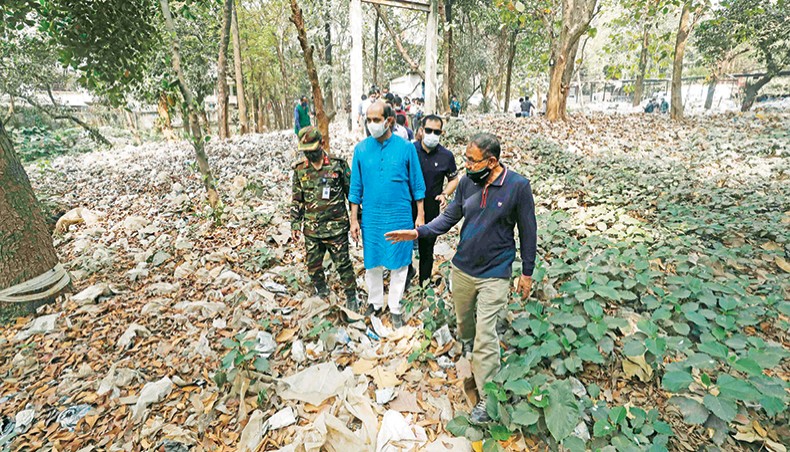 Dhaka North City Corporation on Monday launched a 10-day anti-mosquito crash programme at Mirpur to control mosquito as the menace has increased alarmingly in the city area.
Officials said that the crash programme would continue till March 16 except Friday with the help of 1,400 workers.
After visiting Mirpur, mayor Md Atiqul Islam said that DNCC used to conduct anti-mosquito drive under 10 zones at a time.
'We have changed our drive technique this time as all workers will be deployed in one zone at a time,' he said.
Officials said that crash programme would be conducted in zone-4 today, zone-5 on March 10, zone-3 on March 11 and zone-9 on March 13.
The mayor urged the city people to keep the canals clean.
'If canals have flow, breeding can be stopped,' he said.
He said that the mosquito control workers would work in each area round the 10 days' cycle.
Want stories like this in your inbox?
Sign up to exclusive daily email
More Stories from Country