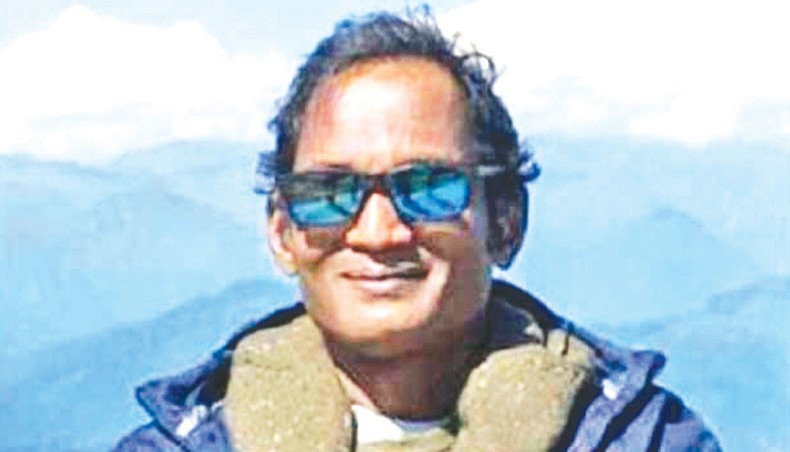 Cartoonist Ahmed Kabir Kishore will undergo ear and eye surgeries as he suffered major damage to both the organs during custodial torture.
The doctors prescribed the operations after assessing several medical reports, his relatives said.
'Kishore's diabetes is under control to some degree. The pain from his leg injuries is also gradually reducing, but damage to his ears has shown no signs of recovery, said his brother Ahsan Kabir.
His hearing has been impaired and he has poor eyesight after his detention, Ahsan Kabir added.
Since his release on Thursday, Kishore has been at a private hospital, receiving treatment in the capital and doctors are monitoring his condition every day.
Kishore was released from the jail custody on Thursday after a 10-month detention following his arrest in a DSA case lodged against him with the capital's Ramna police station in early May 2020 for criticising the government on social media.
Ahsan Kabir said that Kishore might go through ear surgery on March 10 or 11 at the hospital and added that the doctors will set an in-the-ear hearing aid into his right ear, Ahsan said.
He said that 'pus oozing from Kishore's ears has stopped after two days of care but doctors suggested that a surgery was necessary and we concurred.'
Soon after being released on bail, the cartoonist narrated the gruesome torture he was subjected to when in detention.
He said that his ears were damaged and blood came out due to torture in the Rapid Action Battalion custody, an allegation the force denied vehemently.
Ahsan said that after ear surgery, Kishore will have to undergo a cataract surgery as his eyesight became poor in prison.
'For the cataract surgery, Kishore's diabetes must be controlled which was very high after his release. Doctors are bringing diabetes under control before the surgery,' the brother added.
The High Court on Wednesday granted the cartoonist a six-month bail while another accused in the case writer Mushtaq Ahmed died in Kashimpur High security jail in Gazipur on February 25 after being denied bail six times.
The two were arrested on charges which included propagating disinformation against the government on social media in a case filed under the Digital Security Act.
Want stories like this in your inbox?
Sign up to exclusive daily email
More Stories from Politics