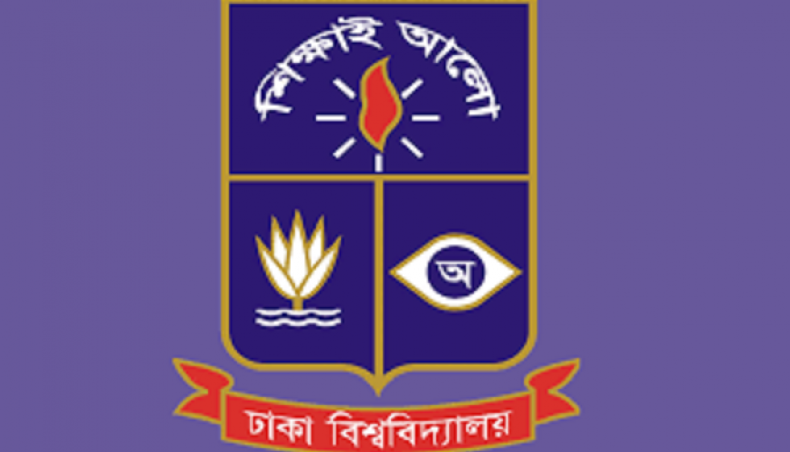 The Dhaka University authorities are going to hold an essay competition, titled 'Dhaka University in its Centenary: Achievements and Expectations' on the occasion of its founding centenary.
Current undergraduate and postgraduate students of the university can take part in the competition, according to a press release issued by Dhaka University public relations officer on Monday.
The competition will be held in three categories based academic years. The 1st and 2nd-year students will compete in 'A' category, 3rd and 4th-year students in 'B' category and postgraduate students in 'C'.
'Quality Education and Dhaka University: Expectations and Duties' for category 'A', 'Dhaka University Centennial Achievements: Education-Socio-Politics' for category 'B' and 'Role of Dhaka University in Cultural and Intellectual Studies in Bangladesh' has been for 'C' category.
The competitors have to send a printed copy of the essay in A4 sized paper directly or by post by May 15 with the author's name, address and identity. The essay should not have more than 2000 words.
The title of the competition 'Dhaka University in its Centenary: Achievements and Expectations' must be written atop the title of the category.
A total of 100 prizes in each category, including first, second and third prizes will be given to the winners.
The participating students have to submit the essay to the following address: Office of the Deputy Registrar (administration-3), Administration Building, Dhaka University, Dhaka-1000.
At the same time the competitors can send their essays to [email protected] For more information, students are asked to visit https://www.du.ac.bd website.
Want stories like this in your inbox?
Sign up to exclusive daily email
More Stories from Country